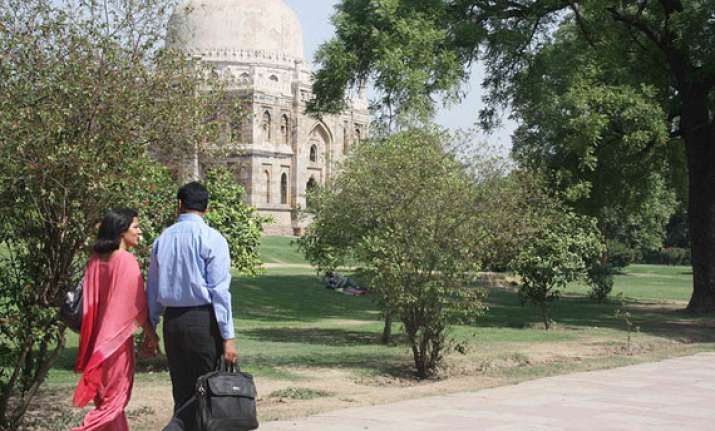 New Delhi, Feb 13: The national capital today got tagged as the "Most Lovable city of India" in an online campaign which saw voting by noted personalities from Bollywood, sports, theatre and literature.
The city garnered maximum votes in a special Valentine's Day campaign 'My Love Capital' initiated by an online shopping website, snapdeal.com, which handed over a trophy and a collage with photographs of the voters to Chief Minister Sheila Dikshit here today.
Voting for the event began on February 4 and the website recorded votes from people across the country. Delhi emerged winner with 53,174 votes followed by Mumbai with 49,010 votes and Srinagar with 29,047 votes from all over India on its website mylovecapital.Com.