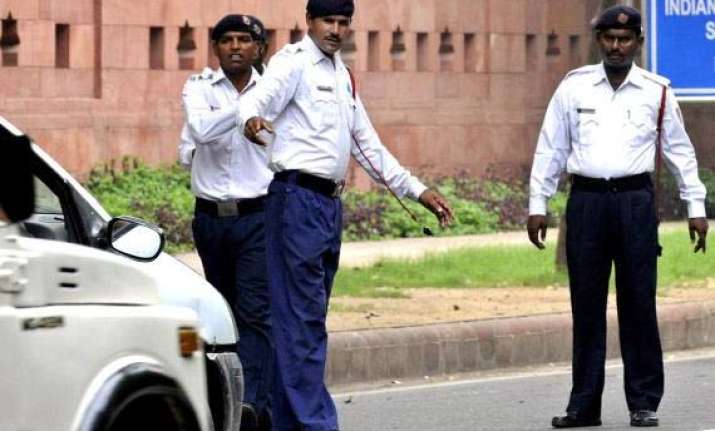 New Delhi: In the wake of recent spate of fatal accidents due to drunken driving in the national capital, the Delhi Traffic Police has written to the Transport Department to revoke the licences or permits of around 16,000 people or vehicles caught repeatedly for the offence.
"We have written to revoke the licences of the drivers who have been caught for drunken driving more than once. We have also written for revoking of permits of commercial vehicles under the repeat offender policy whose drivers have been found drunk more than once," said Special Commissioner of Police (Traffic) Muktesh Chander.
The entire figure stands at around 16,000, that include 302 drivers who were caught driving drunk more than once this year, while the rest is the number of commercial vehicles, which have been caught with two different drunken drivers on different occasions, the officer said.
Of the total 20,400 drivers prosecuted for drunken driving from January 1 to August 15 this year, 302 are repeat offenders, according to the data compiled by the Delhi Traffic Police.
Delhi Police wants licences of such repeat offenders of drunken driving and over speeding under Section 19 of the Motor Vehicles Act, 1988, revoked.
As many as 72,612 people were prosecuted for over speeding in this period, out of which 1,690 are repeat offenders.
This year, we have issued more than 20,400 challans for drunken driving till August 15. This is far greater than 12,784 challans we had issued for the same offence five years ago in 2009 during the entire span of 12 months, he said.
An alarming fact which has emerged in the data collected by the Traffic Police is that it prosecutes around 50 lakh traffic offenders every year, while there are 85 lakh registered vehicles in the city, which means that more than half of the vehicles in the city are challaned every year, Chander said.
This year till August 15, Traffic Police has issued 26,79,613 challans for various traffic-related offences.