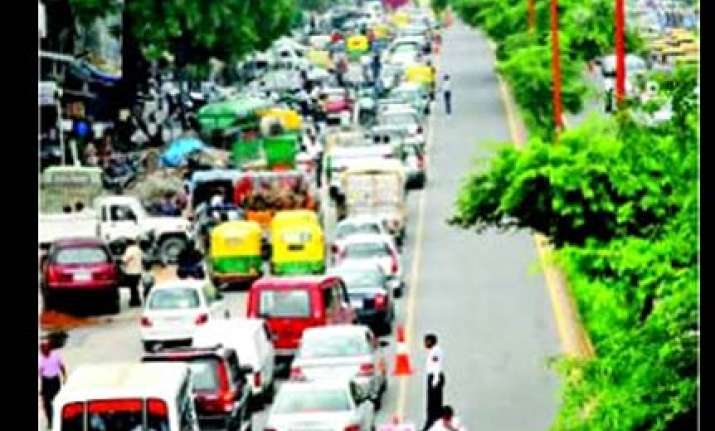 New Delhi, Oct 5 : The Delhi Traffic Police has so far collected more than Rs 20 lakhs from CWG blue lane violators, a senior police official said.  
Delhiites escaped being fined for straying into exclusive lanes for Commonwealth Games on the opening day, but the number of violators so far has crossed 1,000 which added more than Rs 20 lakh to government coffers.  
Ninety-eight people were fined Rs 2,000 each today for violating the exclusive lane while 57 notices were sent for entry on the prohibited zone on the stretches, a senior police official said. However, "no one was challaned for violating the exclusive lanes on the opening day of the Games," Satyendra Garg, Joint Commissioner of Police (Traffic), told PTI. A total of 1,115 people were challaned till Monday,  the official said.  
However, as the competition events rolled out on Monday morning, police started penalising violators and till 2 pm, 47 people were fined for straying into the lanes, which are out of bounds between 8 AM and 8 PM.  
On Monday, the lane restrictions were in place between 6 AM and 12 noon before the opening ceremony of the Games.  Fines totalling Rs 22.30 lakh have been collected since the lane restrictions were enforced from September 23.