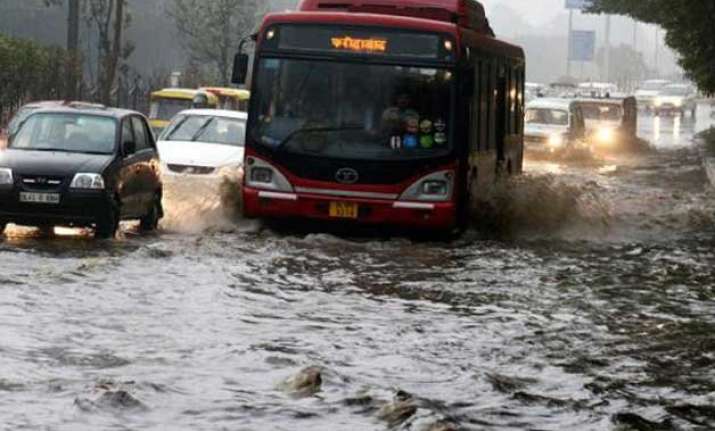 New Delhi: Delhiites today woke up to a cloudy morning with the MeT department predicting more rains during the day.
The minimum temperature was recorded at 25.5 degrees Celsius, a notch below the season's average, the Met Office said.
"The skies would be generally cloudy. Thunderstorms and rain are likely to occur in some areas later in the day," the weatherman said.
The humidity at 8.30 AM was recorded at 89 per cent.  The Safdarjung Observatory, whose reading is considered the official figure for the city, recorded 41.2 mm rainfall from 8.30 AM yesterday till 8.30 AM today.  Lodhi road, Palam, Ayanagar and Ridge observatories recorded 27 mm, 52 mm, 71.7 mm and 52 mm rainfall respectively in the same period.
The maximum temperature is likely to hover around 32 degrees Celsius.
Yesterday, the maximum temperature was recorded at 19.6 degrees Celsius while the minimum settled at 25 degrees Celsius.