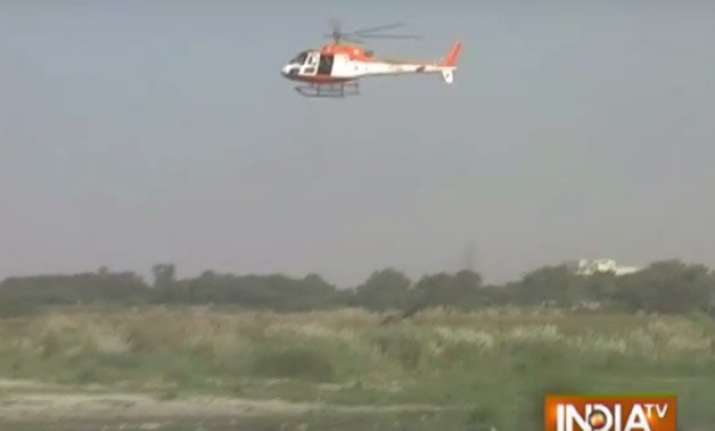 New Delhi: In an attempt to meet the standards of policing of New York or London, Delhi Police is using choppers for monitoring traffic during the immersion of Durga Puja idols at specific spots across the national capital.
However, the Delhi has no plans to acquire them as of now but to use hired helicopters only.
It is worth a note that police departments of major cities around the word have specialised air unit. New York Police Department Aviation Division is one of the best Air units of any police department around the world.
London's Metropolitan Police (famously known as Scotland Yard) also has an air surveillance division.
Although Delhi police has a long way to go to equate itself with NYPD or Scotland Yard, it has made a start.
"The twin engine helicopter has been hired from Pawan Hans Helicopters. It is being used to effectively monitor and regulate traffic situation during immersion of Durga Puja idols," Muktesh Chander Special Commissioner (Traffic) Delhi Police said.
"All the ghats and roads leading to the immersions as well as general area which is being affected is surveyed. Aerial videography is also being done as first such sortie is in air at the moment," Chander said.
Traffic officers are keeping watch and guiding traffic cops in the field through wireless, said the officer.  
Police Commissioner BS Bassi said that monitoring traffic on ground during festivals gets hard and that is why the force decided to use helicopters. The helicopters will co-ordinate with control rooms, he added.