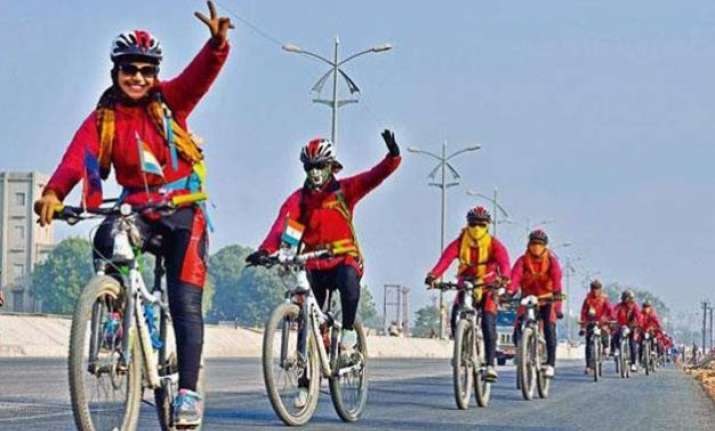 New Delhi: A group of nuns, experts in Kung Fu, from the Drupka group in Ladakh may train schoolgirls in Delhi in self-defence on invitation from BS Bassi, the police commissioner of Delhi.
The Drukpa Lineage, also known as the Dragon Order, is a spiritual group in Ladakh.
"Even though society needs to change, we will also have to strengthen young girls and women so much that they can give befitting reply to those who try to harass them," the 59-year-old police chief said.
The nuns who are in Delhi, have cycled all the way from Kathmandu, led by the Gyalwang Drupka, the spiritual head of the 1,000-year-old group, to spread a message of peace.
Speaking at the culmination of the 2,500 km cycle journey by 250 nuns, Mr Bassi said, "These nuns are experts in self-defence and judo-karate. So, I request you all to stay in Delhi for one year as our guests and help us in giving self-defence training to the girls of the city."
The Drukpa Kung Fu nuns from various states, including Himachal Pradesh, Jammu and Kashmir and also from Bhutan participated in the cycle journey to carry the message of women empowerment and environment consciousness.
Speaking about the cycle journey, the Gyalwang Drukpa, said, "The journey points to the independent and collective willpower of women and their equivalence with men."
"At the same time, the use of cycle that is environment friendly sends a strong message of conservation and environment friendliness," Drukpa said.