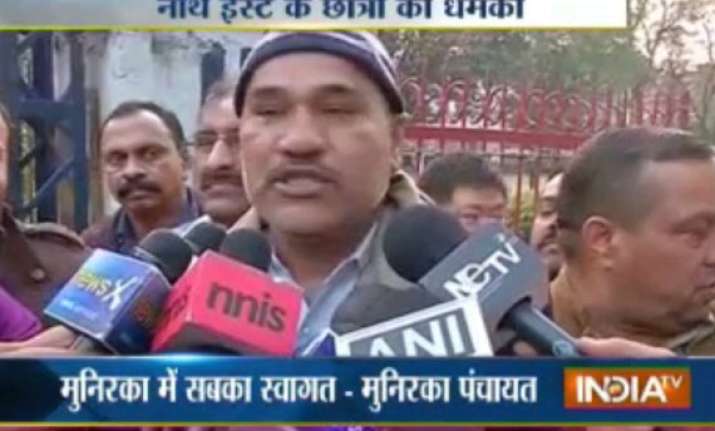 New Delhi:  Panchayat members in Munirka village of South Delhi held a meeting on Sunday at the local temple, sparking rumours that tenants from Northest living in the locality may be asked to vacate.
A Facebook posting reported that a panchayat meeting held in Munirka on Sunday had decided to ask all landlords to get their Northeast tenants vacated within three months.
A reporter who went to Baba Gangnath temple in Munirka confirmed that a panchayat meeting had indeed taken place  with nearly 50 members attending, but the panchayat members are now tight-lipped.
The Facebook post also names people from Darjeeling as targets of the diktat and states that the "next meeting [of the panchayat] will decide on whether they will consider Darjeeling people as reliable tenants or not".
Prominent Northeast activist Binalakshmi Nepram immediately lodged a complaint with police, after which the Vasant Vihar police held a meeting that led to a compromise between members of the Northeast community and the panchayat.