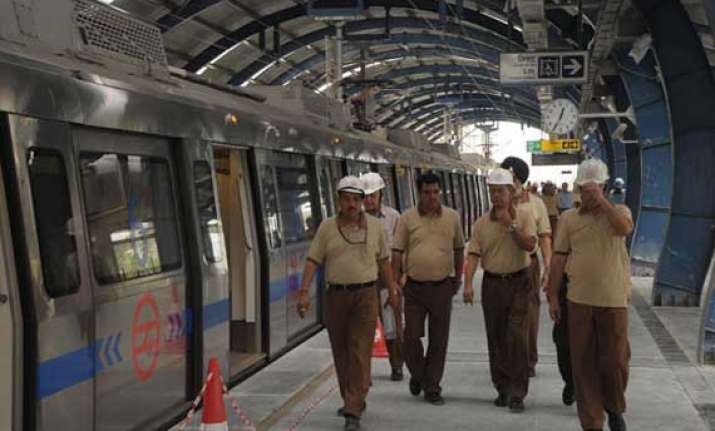 New Delhi: The Commissioner for Metro Rail Safety (CMRS) will conduct an inspection of the Delhi Metro Rail Corporation's Central Secretariat-Mandi House metro line tomorrow, sources said tonight.
The three-kilometer stretch between Central Secretariat and Mandi House is the first section in Phase III of construction on which trial runs began in December last.
The line will help a lot in decongesting the busy Rajiv Chowk Metro Station as commuters of Badarpur- Central Sectt Line bound for Noida and Vaishali will be able to change trains at Mandi House without changing trains twice at Central Secretariat and Rajiv Chowk stations.
According to sources, in a day-long process, the CMRS will conduct inspection for safety in Central Secretariat to Mandi House section tomorrow.
The line is expected to benefit about 70,000 additional commuters travelling to parts of Connaught Place, Janpath, National School of Drama, High Court, Bengali Market and Barakhamba Road among others.
This section will provide interchange facility at two stations-Central Secretariat and Mandi House.