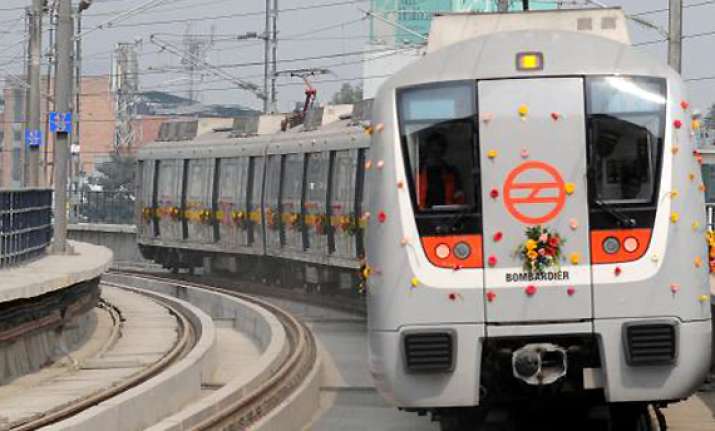 New Delhi, Feb 5: Delhi Metro Rail Corporation has proposed upto  40 per cent hike in its fares, according to which the minimum and maximum fare slaps will be hiked to Rs 10 and Rs 40 from the present fares of Rs 8 and Rs 30 respectively.
"The Fare Fixation Committee is expected to come up with its report in the next two months after which the fare hike wil be implemented", says DMRC chief Mangu Singh.
DMRC officials say the fares being hiked in view of increase in power tariff and rising operational costs.
The FFC has proposed seven slabs against the 15 existing fare slaps.
Under the proposal, DMRC will charge Rs 10 for the first three km, Rs 15  for travel from 3 to 6 km, and Rs 20 for a travel from 6 km to 12 km.
For travel between 12 km and 18 km, the fourth slab will cost Rs 25, For 18 km and 24 km it will cost Rs 30 and for 24 km to 31 km it will cost Rs 35.
Delhi Metro fares were last revised in 2009 when the minimum fare was hiked from Rs 6 to Rs 8 and the maximum fare was hiked from Rs 22 to Rs 30.