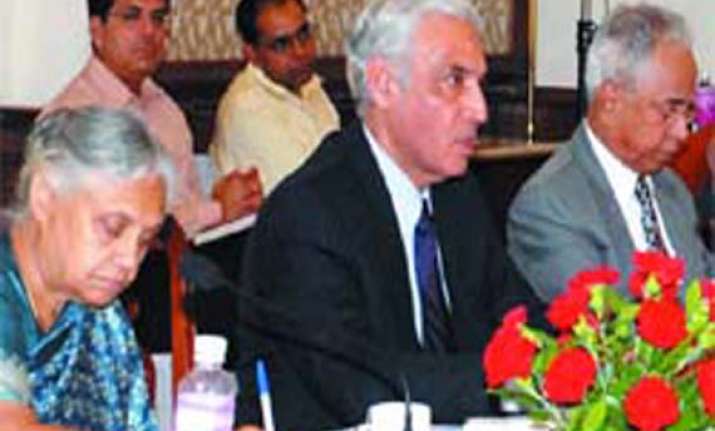 New Delhi, Dec 24 : Lt Governor Tejendra Khanna today rejected the demand for removal of Delhi Police Commissioner Neeraj Kumar in the wake of the brutal gangrape of a paramedic student which has evoked nation-wide outrage.
Khanna, who is the administrative head of Delhi Police, said there was no need for removal of the officer and praised him for his expertise and experience.
When specifically asked about Chief Minister Sheila Dikshit's demand for removal of Kumar, Khanna took a dig at her saying: "One is just trying to make cosmetic..(demands).
Do this, do that. This is like Alice in Wonderland off with the head."
"Remove this man, remove that man. What will it lead to?
Will we be able to rewind anything by doing that? We will do our best professionally," Khanna, who is not known to have best of relations with Dikshit, said.
Kumar, he said, is a very experienced and able officer who was part of the detailed operation of security during the Commonwealth Games when Delhi was under serious security threat.
"When we were going for Commonwealth Games, Delhi was under severe security threat. He briefed all the participating countries. He was part of the operation to ensure security during the event.
He was invited by the London Olympic Security organisation to come and share his security perception," Khanna said.
To a question on whether there was any pressure on him to quit, Kumar said he was "not a quitter".
"If we do only police bashing, if we do bashing system everyday, it is not going to lead us anywhere...If sacking the police commissioner improves the safety of women, then do it everyday," he said.