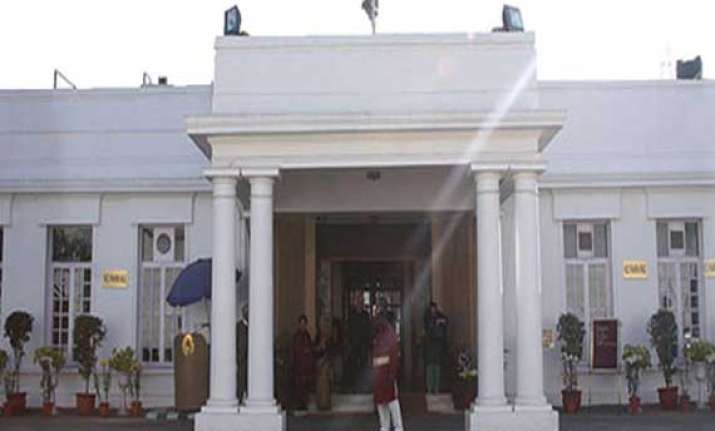 New Delhi: Delhi Government has issued a notice to the Delhi Gymkhana Club, one of the oldest Clubs in India, for alleged non-payment of luxury tax.
According to the officials of the Department of Excise Entertainment & Luxury Tax, the club has to pay an amount of approximately Rs 2.92 crore, which is their tax liability for the last three years.
The notice says, "The amount (Rs 2,92,81,006) is outstanding against you which is recoverable as arrears under the Delhi Land Revenue Act, 1954...You are therefore, required to deposit the said amount failing which action as referred under the law will be taken and warrant of arrest under 138 and aforesaid mentioned Revenue Acts would be issued against you."
It may be also noted that the interest at 2 per cent per month as prescribed under the Delhi Tax on Luxuries Act 1996 is chargeable on the amount till the date of payment, the notice which was issued on June 16, said.  
Besides that, the Club has not yet registered itself, alleged officials.
"Despite repeatedly asking the Delhi Gymkhana Club to register under the Delhi Tax on Luxuries Act,1996, they have not registered themselves.
"They are providing accomodation, rooms and deluxe suites for monetary consideration and thus they are liable to pay tax," said a senior official.
The Club has already gone in for an appeal and had appeared before the Commissioner on June 26. "They refused to pay up citing that they do not come under the ambit of the luxury tax," said the official.
The department will issue a final order on the matter soon.
Attempts to contact the Club authorities did not yield any response.
In 2012, the Delhi assembly had approved the Delhi Tax on Luxuries (Amendment) Bill 2012, under which luxury tax can be imposed on banquet halls, spas, gymnasiums, health clubs and hotels that charge a minimum of Rs 750 per day per room.