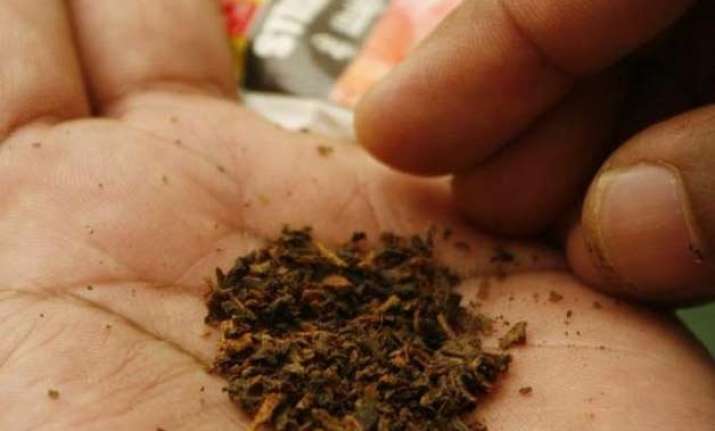 New Delhi: The Delhi government has decided to strengthen the anti-tobacco law to ensure ban sale and storage of raw chewable tobacco and other products like gutkha, khaini and zarda.
The city government will soon be issuing a notification in this regard. In September 2012, the then Congress government in the city had issues a notification to ban gutkha in the city. The notification was issued in pursuance of series of directions from the Supreme Court.
A senior Delhi government official said that since the ban mentioned the term gutka, tobacco retailers started selling the components of gutkha in separate pouches and hence the purpose was not served.
The fresh notification will lay down guidelines and tighten loopholes in previous ban order that came into effect in 2012.
Health department's new proposal to ban all the raw chewable tobacco products in Delhi was approved by Health Minister Satyendra Jain and soon a notification will be issued, the official said.
Several activists have also demanded that police should be allowed to act against those selling tobacco products. In Delhi, food inspectors are supposed to enforce the ban but their numbers are few.
According to the law, a person found guilty for selling chewable tobacco product could be imprisonment up to six months or fine up to Rs 3 lakh, or both.
The last day of every month has been declared as a dry day for tobacco by the Delhi government.
Several surveys have said that in Delhi nearly 10.5 per cent adults (16.7 per cent males and 2.8 per cent females) consume smokeless tobacco products.