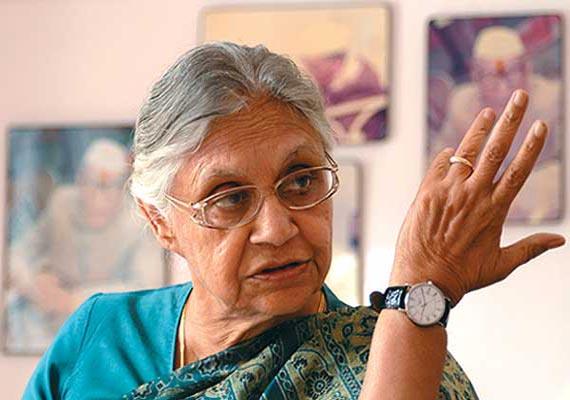 New Delhi, Jul 23: Delhi government  on Monday lifted the ban on registration of property transactions involving general power of attorney (GPA) which is expected to provide relief to lakhs of residents living in group housing societies and unauthorised colonies.
The Revenue Department issued a circular allowing registration of all GPA-based property transactions in the city with immediate effect.
As per the circular, property transaction through GPA will be considered "legal" but it will not be considered as transfers of title for mutation of property.
The order said transfer of property through general power of attorney and special power of attorney (SPA) by any registered property owner will be allowed in favour of "their spouse, son, daughter, brother, sister or any other relative or person of his trust to manage his property or empowering him to execute any further deed of transfer including conveyance, sale and gift deed".
The clause that property transaction through GPA and SPA will be allowed in favour of the owner's spouse, son, daughter, brother, sister or any other relative has been newly introduced.
When asked whether there will be restrictions on transfer of property through GPA to anybody apart from the relatives of the property owner, officials in Revenue department said the an owner of a property can transfer it to anybody whom he "trusts".
"Immovable property can be legally and lawfully transfered only by a registered deed like sale and conveyance deed. Execution of GPA/SPA/ Will etc in respect of immovable properties, do not convey any title, and thus, are not legally recognised valid modes of transfer," the circular, signed by Divisional Commissioner Dharam Pal said.
Chief Minister Sheila Dikshit last week had said that government decided to reverse the restriction imposed by it last year in transaction of properties through GPA considering difficulties faced by people of the city.
Following a Supreme Court order on property transactions, Delhi government in April last year had put a stop on property transactions through GPA.
The Supreme Court had on October 12, 2011 ruled that sale transactions carried in the name of GPA will have no legal sanctity and immovable property can be sold or transferred only through registered deeds.
The Delhi High Court on May 5 had quashed the Delhi government order banning property sale through GPA.
Following the Delhi government order, volume of property transaction in the city had come down drastically as selling of leasehold properties through GPA transfers was a convenient way of such transactions.
Transaction through GPA was common for properties not having a clear title.
Officials in Revenue department had said government's revenue collection had also come down following the ban on property transactions through GPA.
They said around 20 of property transactions were done through GPA transfers before the ban on it was imposed last year.
The lifting of the ban on GPA-based transactions will help sell and purchase of properties in unauthorised colonies where there is no clear title.
The city government had regularised 895 unauthorised colonies in September last year and the decision to lift transaction through GPA will allow property sell and purchase in those settlements, said officials.
The government circular came after Lt Governor Najeeb Jung cleared the file in this regard.