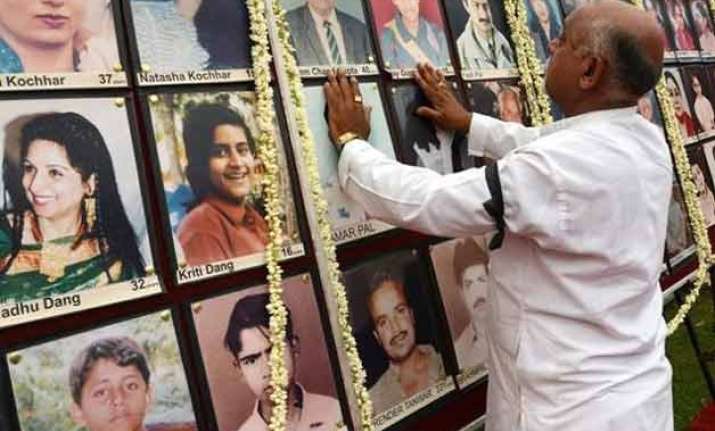 New Delhi:  Delhi Chief Minister Arvind Kejriwal on Friday said his government will seek legal opinion on the demand made by the families of Uphaar tragedy victims to refuse Rs.60 crore to be paid to it by Ansal brothers as ordered by the Supreme Court.
Kejriwal made the assurance when three members of the Association of Victims of Uphaar Tragedy (AVUT) called on him here.
The Aam Aadmi Party leader also assured them that his government was ready to make a law which provides for stringent punishment to those responsible for man-made disasters like the Uphaar fire tragedy and Bhopal gas tragedy.
"They urged the chief minister to reject the Rs.60 crore order to be paid to the Delhi government by Ansals. He said he will seek legal opinion on it."
Kejriwal also told them that the Delhi government would construct a trauma centre in the memory of Uphaar victims from its own resources and it will be dedicated to them.
He said the name of this centre will be given by the Association of the Victims of Uphaar Tragedy.
The Supreme Court on Wednesday fined Ansal brothers - Sushil and Gopal - Rs.30 crore each in the 1997 Uphaar fire tragedy case.
The Ansal brothers owned the Uphaar cinema in south Delhi where 59 people died due to asphyxiation after a fire broke out in the transformer room, emitting toxic fumes.