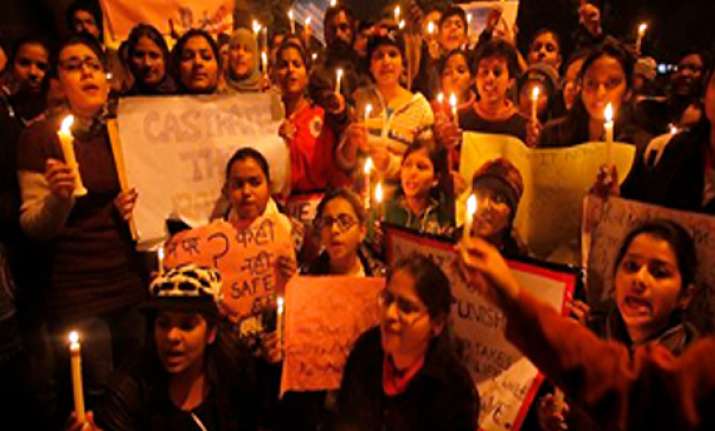 New Delhi, Dec 24 : Delhi today turned into a fortress a a day after violent protests rocked India Gate which was kept out of bounds for people but protests continued in the city which witnessed traffic mess hassling office goers, students and others.
As the outrage continued over the December 16 gangrape of a 23-year-old student, police said charge sheet will be filed "within a week" in the case even as two Assistant Commissioners of Police were suspended and explanations sought from two DCPs on why the crime could not be prevented.
Meanwhile, doctors at Safdarjang Hospital said, the condition of  the 23-year-old gangrape victim has deteriorated as intestinal bleeding continues, and the platelet count has however gone up to 70,000, WBC 6,000 and bilirubin 5.5. The girl is still on ventilator.
In a fresh appeal for peace, Prime Minister Manmohan Singh assured that government will look into delay in response in the gangrape case as also all aspects concerning the security of women while asking people to desist from violence.