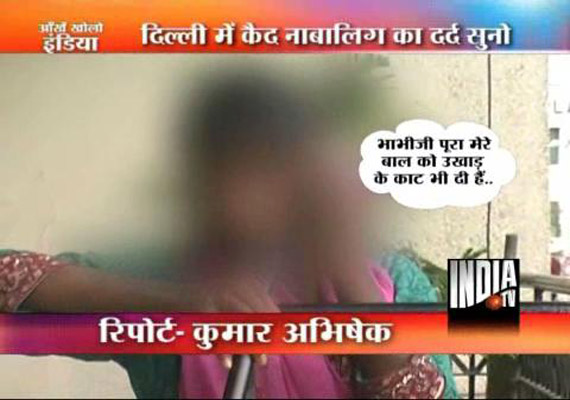 New Delhi, March 30: A 13-year-old girl from Jharkhand, working as a domestic maid with a doctor couple in Dwarka was locked inside their  second floor apartment, as the couple went on a merrymaking holiday trip for six days to Thailand.
In this shocking case of maid abuse and torture, the doctor couple left food and water for the girl for hardly two days.  Unable to bear the pangs of hunger, the girl shouted at neighbours from the balcony of the apartment.  
As the local residents tried to break through the apartment door, their efforts failed, and police and fire brigade had to be called in.  
The firemen rescued the girl with the help of a ladder, and the girl was immediately put on intravenous liquid diet, police said.  
"She was on the verge of starvation. We have put her on a liquid diet  and she is undergoing treatment at the Deen Dayal Upadhyay Hospital", said Neera Mullick, chairperson of Delhi State Child Welfare Committee.  
Rescuers said, there were signs of scratches on the maid's body. The maid said, the doctor couple had installed cctv cameras inside the apartment to check whether she consumed food on the sly, and then tortured her.  
"She told us the couple did not pay her a salary and didn't allow her to leave the house. There are chances that the girl was sold to the placement agency", says Nishi Kant, executive director of NGO Shakti Vahini.  
The girl told the NGO she had been working for the couple for the last two years.  
"The girl will give her statement to the child welfare committee on friday, and accordingly, we will take action, said A K Ojha, DCP, southwest district.