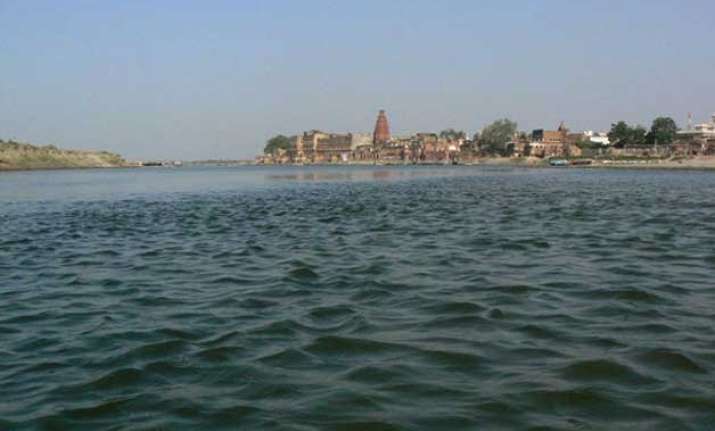 New Delhi: The national capital today woke up to an acute shortage of water as the supply came to a halt in large parts of Delhi, including the Lutyens' VIP zone, as high ammonia level in Yamuna forced the closure of Wazirabad and Chandrawal treatment plants last evening. 
The Delhi government took up the issue with Haryana authorities and sought its intervention for taking necessary steps to ensure not to let entry of pollutants in downstream Yamuna.
Delhi Water Minister Kapil Mishra said that volume of ammonia was hovering around "2.6 pm" (parts per million) in Yamuna's water.
"Due to excessive pollution of ammonia, production of water at Wazirabad and Chandrawal water treatment plants (WTPs) has been closed w.e.f. 19th January at 8 PM. Water supply shall be not be available during the evening of 20.01.2016 (evening) and 21.01.2016 (morning)," he tweeted.
"Raw water quality is being continuously monitored at half-an-hour intervals in Delhi Jal Board's laboratories to check the ammonia levels. As soon as the ammonia levels reach treatable limits, the plants will be made operational," an official statement said.
New Delhi Municipal Corporation area, North Delhi, North West Delhi, Central Delhi and parts of West and South Delhi are among the affected areas. Delhi Chief Secretary K K Sharma has written a letter to his Haryana counterpart apprising him of the "deteriorating" water quality. The government has also assured the DJB of taking "corrective measures".
"Steps are being taken up to stop the entry of the pollutants coming from Haryana drains into the river course and the situation is expected to improve soon," the government said.
The localities affected include Chandni Chowk, Civil Lines, Mukherjee Nagar, Model Town, Jahangir Puri, Wazirpur Industrial area, Punjabi Bagh, Pahar Ganj, Karol Bagh, East and West Patel Nagar where tankers have been made available.