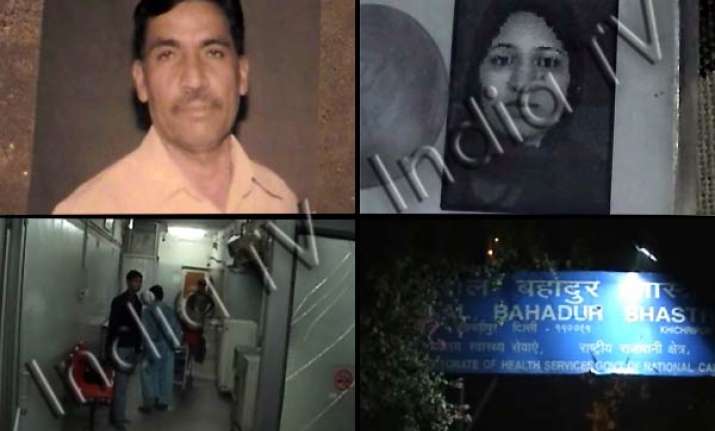 New Delhi, Jun 13 : A doctor named Kishan Munjal allegedly bashed up a pregnant woman Umera alias Anjum  in Delhi's Mandawali area  on Monday night.

Umera was into her third month of pregnancy  and the abhorrent act of the doctor resulted in her miscarriage.

Umera was taken to Lal Bahadur Shastri Hospital, where her condition is critical.

Kishan Munjal wanted her tenant Umera to vacate his house. On Monday  night Kishan and two of his friends came to her room  and asked her to vacate the house immediately. When Umera resisted, Kishan started beating her up.

Umera alleged that Kishan hit her on her abdomen with kicks and punches because of which she started bleeding and resulted in miscarriage.

Umera's family members alleged that Delhi police have not taken any action against Kishan Munjal, who is absconding.