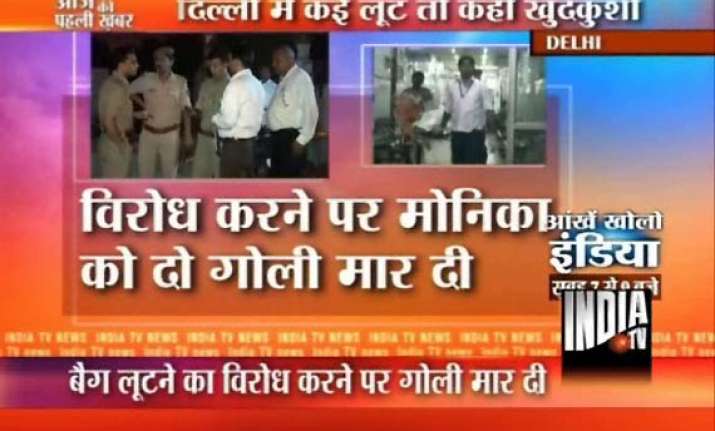 New Delhi, Jul 9: Two bike-borne robbers on Friday night snatched a bag containing cash from a dry fruit trader Dipak Bansal and then shot at his wife Monica, who is struggling for life in hospital, local residents said.
 
The incident took place in BG Block of Shalimar Bagh, right in front of Bansal's house. The two robbers on a motorbike were lying in wait, when Bansal returned with his wife on a scooter.
 
As the robbers lunged at the bag, Bansal gave the bag to his wife Monica. The robbers then snatched the bag and shot two rounds at her chest. Monica has been admitted in a critical condition in Fortis Hospital.
 
Delhi Police crime team reached the spot and took possession of a pistol left by the robbers.