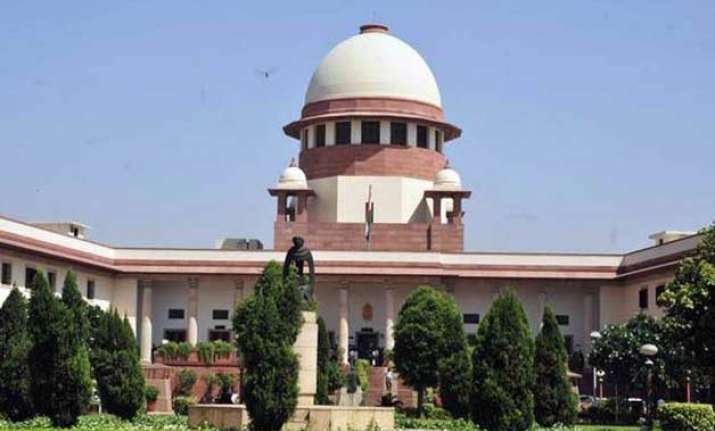 New Delhi: The Supreme Court today sought responses from the Centre and the Delhi Government on a plea challenging the constitutional validity of penal provisions relating to defamation and the city government's recent circular on the issue.
A bench of justices Dipak Misra and P C Pant issued notice to the Ministry of Law and Justice and Delhi government on the plea of a Thane-based former judge and advocate.
Vijay Pandurang Patil has also sought setting aside of the May 6 circular issued by the Delhi government on filing of defamation cases against media houses for any news that causes damage to its reputation or that of Chief Minister Arvind Kejriwal and his council of ministers.
The apex court, however, has already stayed the circular on an application filed by senior advocate Amit Sibal and asked the city government to explain why it was issued.
The bench tagged the matter with other pending bunch of petitions on the matter and listed it for hearing on July 8.
Patil, a former Judicial Officer, has sought directions to declare sections 499 (defamation) and 500 (punishment for defamation) of the IPC as "unconstitutional" saying it violates fundamental rights of the citizens.
These penal provisions are threat to the freedom of speech and expression, which disentitles citizens from expressing their views or opinions on the various important public issues, he said.
Patil has submitted that since he has "vast" legal experience, he is often called by various news channels for participating in discussions on social, cultural, administrative, governance and legal issues.
"Therefore, there is an immediate apprehension to the petitioner that if he will express any of his opinion or view or criticise any state action, policy, decision or state official then he will be prosecuted under Section 499 and 500 of IPC for defamation," the plea filed through advocate Sachin Patil said.