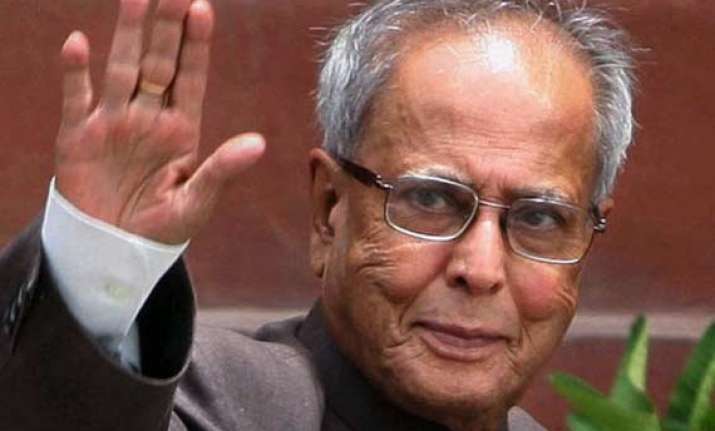 New Delhi: President Pranab Mukherjee today asked people to dedicate the New Year to creation of an inclusive society and maintaining "maximum" vigilance against efforts to disturb peace and security in the country.  In his New Year's Eve message, the President asked people to abhor violence and promote tolerance and understanding among various communities.
"I extend warm greetings and best wishes to all fellow citizens for a happy and prosperous New Year. Let 2015 be a year of peace, progress and harmony," he said.  Asking people to maintain "maximum vigilance against all efforts, from within or without, to disturb peace" and security, Mukherjee said, "let us celebrate pluralism and promote tolerance and understanding amongst all communities.  "Let the New Year be dedicated to the creation of an inclusive society where goodwill and brotherhood prevails amongst our people."
The statement comes at a time where there have been incidents of conversions by some fringe Hindu groups, blasts in Bangaluru and violence in Assam.  In a veiled appreciation of the Modi government, he lauded a number of "new beginnings" and important initiatives launched in 2014.