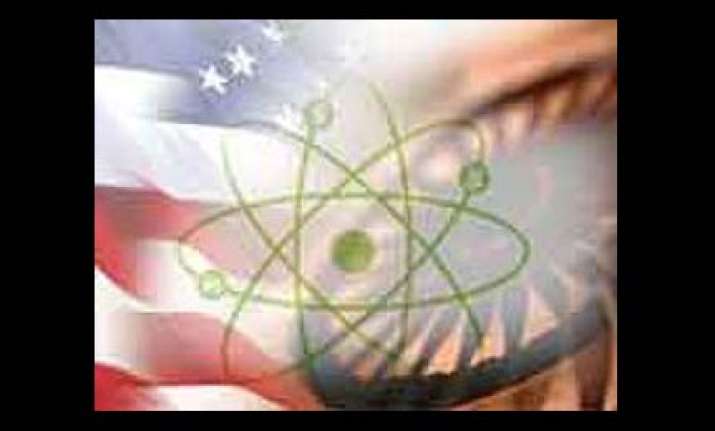 New Delhi  : Paving the way for early enactment of nuclear liability law, a Parliamentary Committee on Wednesday resented its report that addresses major concerns of BJP as it recommended provision for "clear-cut" accountability of suppliers for any mishap involving an atomic plant.
The report of the Standing Committee on Science and Technology was tabled in Lok Sabha and Rajya Sabha amid uproar created by parties like RJD, SP and Left which alleged that BJP had struck a deal with government in return for a clean chit to Gujarat Chief Minister Narendra Modi in Sohrabuddin fake encounter case.
The report has notes of dissent from CPI(M) and Forward Bloc, which said that compensation cap was "extremely low" and that the proposed legislation favours foreign suppliers.
With the submission of the report on the bill that is crucial for operationalisation of India's nuclear deals with various countries, the proposed legislation is expected to be passed during the current session of Parliament which ends on August 27 but may be extended till August 31.
Among various recommendations, the Committee suggested raise in the cap of compensation, to be given by the operator, to Rs 1,500 crore from Rs 500 crore as provided in the original bill, "specially keeping in view the present level of inflation and the purchase value of the Indian currency."
The other amendments proposed in the Civil Liability for Nuclear Damage Bill, 2010 include extension of the period of claim in the event of nuclear accident from 10 years to 20 years, creation of a Nuclear Liability Fund and making a specific mention that the operator of an atomic plant will be only the government.
To hold the supplier accountable, the Committee said Clause 17(B) needed to be rephrased as "the nuclear incident has resulted as a consequence of latent or patent defect, supply of sub-standard material, defective equipment or services or from the gross negligence on the part of the supplier of the material, equipment or services."
In the original bill, the Clause 17(B) said - "the nuclear incident has resulted from the wilful act or gross negligence on the part of the supplier of the material, equipment or services, or of his employee."
The Committee observed that the words "wilful act or gross negligence" mentioned in the original bill were "vague" and "hence there should be clear cut liability on the supplier of nuclear equipments/material in case they are found to be defective."
The Clause 17(B) gives "escape route to the suppliers of the nuclear materials, equipments, services of his employees as their wilful act or gross negligence would be difficult to establish in a civil nuclear compensation case", it said.
This was a major cause of dispute between the government and the opposition parties, which were alleging that it would allow foreign suppliers to go scot-free particularly considering that India would be receiving material and equipment from foreign companies. PTI