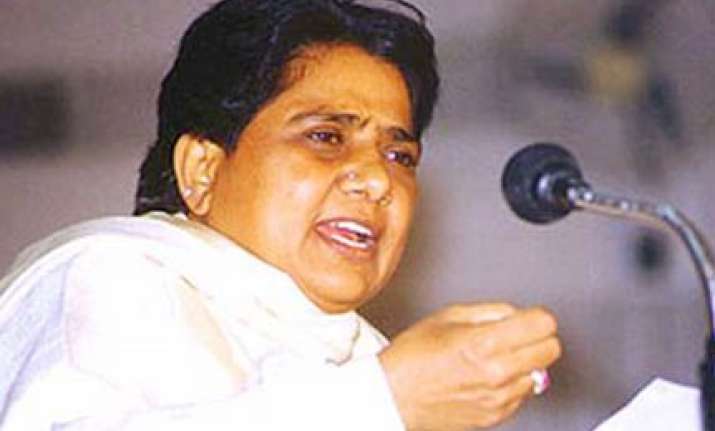 Lucknow : With a farmers' stir demanding higher compensation for their land going on in the state, Uttar Pradesh Chief Minister Mayawati on Wednesday asked officials to deal effectively with local problems including those faced by the farming community on a priority basis.
Expressing dissatisfaction over a large number of people approaching the government with their problems of late, the Chief Minister said it was an indication that their problems were not being addressed at the local level.
Mayawati, who held a detailed review of the development and law and order situation in the state at a meeting here, directed the officials to find solutions to the problems faced by farmers promptly.
"For immediate resolution of the issues related to land acquisition the government has issued necessary directives," she said and warned that there would be no compromise on the priorities set by her government.
Directing the officials to give a momentum to development and further strengthen law and order, Mayawati asked them to initiate a direct dialogue with common people to understand their problems better.
She also asked the officials to maintain strict vigil in view of the coming festival season and make all necessary arrangements in advance as delayed decisions often led to major problems.
Directing concerned officials to personally visit the affected areas in the event of communal tension, Mayawati asked them to undertake regular inspections of police stations besides resolving property related disputes promptly. PTI