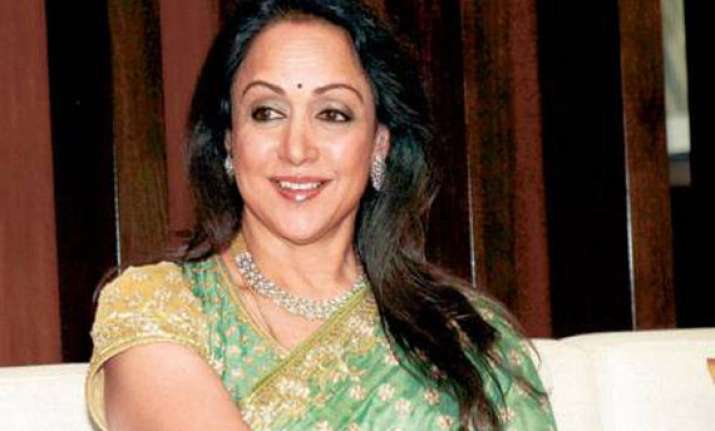 Mathura: Dismissing suggestions that she would leave 'Braj Bhoomi' after elections, BJP Mathura nominee and actress Hema Malini today said that she was close to "buying a house" in the constituency.
"I am a devotee of Lord Krishna. I want to stay here and do work for the Braj Bhoomi...A deal of purchasing a house in Mathura is almost in the final stage," Hema told reporters.
The 'dream girl' of yesteryears alleging that land of Lord Krishna and Yamuna were in "miserable state", claimed that she would like to get them "corrected".
"The land of Lord Krishna is in miserable state. Yamuna water is polluted, condition of roads, drinking water, power supply is miserable. Like my obeisance to Lord Krishna, I would like to get all this corrected", she said.
In the Lok Sabha polls fray from here on a BJP ticket, Hema earlier had said she was destined to make an electoral entry from the land of Lord Krishna which she claimed she had opted over Noida and Ghaziabad.
"As member of Rajya Sabha, I was not aware of the problem of the area. However, with my campaigning in rural area, I could understand basic problem of the district", she said.