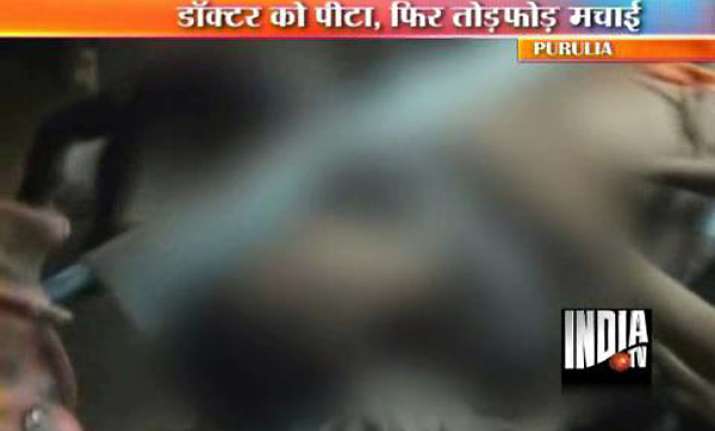 Purulia, Jan 31: An 18-year-old youth was declared dead by doctors in a hospital here on Monday, but as his relatives wailed near his body, the youth stirred.

Enraged villagers went to the hospital, ransacked it completely and thrashed the doctor black and blue.

Meanwhile, the youth Chhotum Bawdi who lay on a stretcher unattended, took his last breath, as the villagers were busy thrashing up the doctor.

The doctor said, Chhotum  was brought to the hospital with severe stomach pain and froth coming out of his mouth.

"There was no pulse. We gave him cardiac message, but nothig happened. Wew examined his cornea which had dilated. We then declared him dead."

But when  the 'body' was taken home, the youth suddenly stirred. The enraged villagers took Chhotum back to the hospital, and then bashed up the doctor ransacking the place.

Meanwhile, nobody paid attention to the unattended paitnet, who ultimately took his last breath.

Four persons have been arrested, and the condition of the injured doctor is said to be serious.