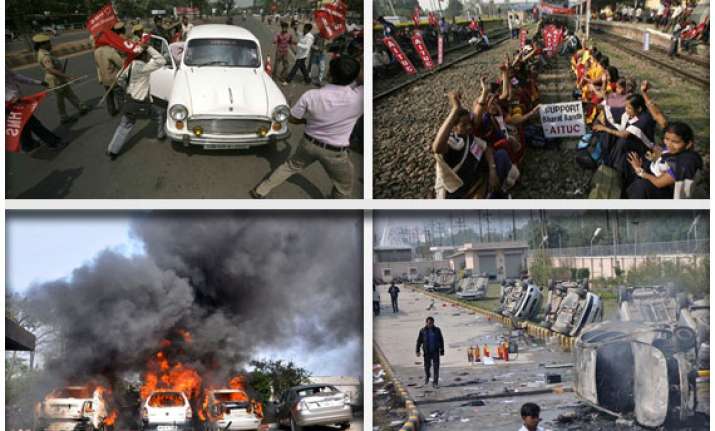 New Delhi/Noida/Gurgaon, Feb 21: Violence broke out in an industrial area in South Delhi today and factories attacked in Capital's suburb Noida for the second day in the nationwide strike called by trade unions which badly hit banking services amid a mixed response in states.
Industry and trade bodies—CII and ASSOCHAM—said the estimated economic loss to India in the two-day strike from yesterday will be up to Rs 26,000 crore which the country can ill afford at a time when the economy is under the grip of a major slowdown.
Public transport was also disrupted in several states while some ATMs of PSU banks in metro cities ran out of cash.  Clearing operations and cash transactions also came to a grinding halt.
Air and rail services remained unaffected, according to reports. Life remained normal in West Bengal but it was paralysed in Kerala for the second day.