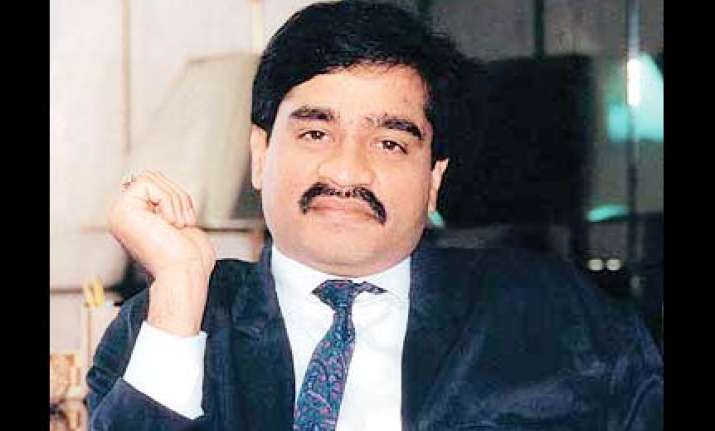 Underworld don Dawood Ibrahim and his close associates want to shift their families from Pakistan to some other country where there will be no interference from the notorious Pakistani spy agency Inter Services Intelligence, says a DNA report.
Firoz Abdul Rashid Khan, alias Hamza, a close aide of Dawood recently arrested by the crime branch of the Mumbai Police, has revealed this to his interrogators.
Hamza, an accused in the 1993 serial blasts, told the police that Dawood and his close associates want to relocate their families to South Africa.
"Dawood, Chhota Shakeel, Anees Ibrahim, and Tiger Memon — according to Hamza — are looking for a place where their families can feel safe," a crime branch officer said.
"They want them to come out of the clutches of the Inter Services Intelligence."
The unrest in Pakistan, the officer said, was affecting the lifestyle of the families of these high-profile criminals who are wanted in India.  
The recent spate in bombings in Pakistan has made them feel insecure.
"The ISI has set rules for these people in Pakistan," he said.
"It is mandatory for their families to stay in Pakistan when they move out of the country and vice versa. Since Dawood and his associates in Pakistan are looking to relocate their families, it is almost certain that they will have to stay in Pakistan. They can never move out of the country."
Hamza has told the police that West Asian countries are no more an option because Chhota Rajan gangs and other rival gangs could prove a threat for their families.  
"Hamza visited Pakistan thrice between 1996 and 1997," another officer said. "He also attended Mustaqin's (Dawood's son) marriage. He met Dawood Ibrahim and also stayed at Dawood's home on two occasions."
In 1993, Hamza was instrumental in the landing of arms and explosives. He was arrested from his Navi Mumbai home on February 6 this year. Hamza's name is mentioned in the 1993 blasts charge sheet and the CBI had announced a reward of Rs2lakh on his name. At present he is in the custody of the CBI.