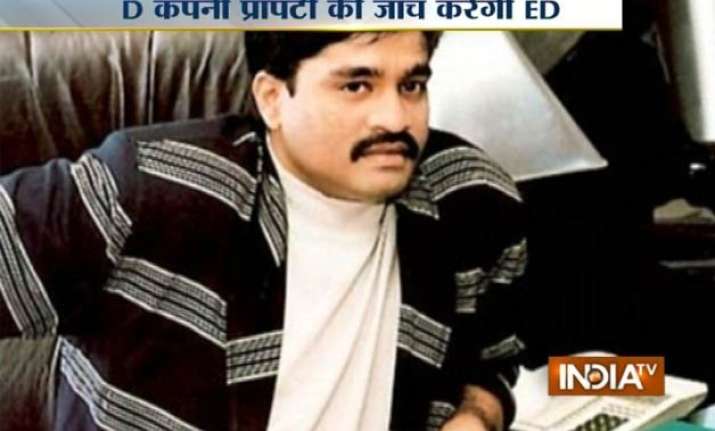 New Delhi: Indian intelligence agencies have tracked the location of fugitive gangster Dawood Ibrahim's house in Pakistan.
According to reports, Dawood is currently living at Murree Road in Pakistan. The wanted terrorist has been living in Karachi and Islamabad for a long time.
On the other hand, the Enforcement Directorate yesterday launched a probe into Dawood's assets in India and Europe. On Tuesday, a media report stated citing the Ministry of Home Affairs, that there are at least 10 bank accounts related to Dawood and terror outfit al-Qaeda in Pakistan.
This was revealed when intelligence agencies tracked the hawala network related terrorists.
The Government of India has now asked the Pakistan government to provide it the details of Dawood's location and also asked it to freeze the accounts of 1993 Mumbai blasts mastermind.
Dawood, listed as Specially Designated Global Terrorist by the United States for his links with al-Qaeda affiliated groups, was the mastermind of Mumbai terror attacks in 1993.
Reports suggested that Pakistani spy agency ISI is providing shelter to Dawood and that he and his family member have passport too. The numbers of three passports issued to him by Pakistan government are: G-866537, C-267185 and KC-285901.
Recently the government came under severe criticism over its controversial statement on Dawood's location. Minister of State for Home Affairs Haribhai Parathibhai Chaudhary had said that Indian intelligence agencies were not aware of Dawood's location. However, Home Minister Rajnath Singh, later told the Parliament that Dawood is living in Pakistan and assured that he would be brought back to India.
The government has formed 18-member team to speed up the process to nab Dawood. The team will comprise members of MHA and intelligence agencies. The team will function under the watch of NSA.
The team will also track the properties of Dawood which is believed to be spread in six countries.
Intelligence agencies also said that a dozen of terrorists have taken safe shelter in Pakistan.