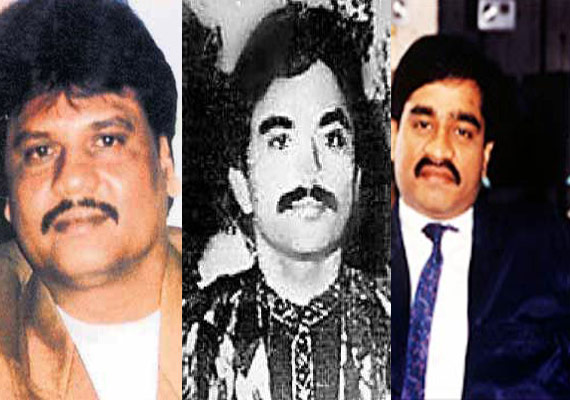 Mumbai, Mar 26: Underworld don Dawood Ibrahim had 20 fake passports with whom when he fled India in the Nineties, a senior police official says.
According to Indian agencies, of the  20 fake passports, eight were issued in Mumbai. The official said, his adversary Chhota Rajan has eight  passports and Dawood's lieutenant Chhota Shakeel  has six passports.
The simplicity with which fake passports can be acquired is cited as one of the reasons for gangsters' ability to slink across borders and elude the police.
According to Indian agencies,  most senior D-Company members - including Tiger Memon, Ayub Memon, Ali Moosa and Pathan Izaz - have bogus Indian and Pakistani passports.  
Before they ended in police's dragnet, cops say, Abu Salem had 12 counterfeit passports, Santosh Shetty had 4 and Bunty Pandey 6.
"The figures may not be definitive, but there is no denying that gangsters hold several fake passport that allow them to elude the authorities," said additional director general of police (Maharashtra ATS) Rakesh Maria. "In cases of Salem and Shetty, we are certain of the number of fake passports they had."
Police officers explain that gangsters adopt different ways to acquire bogus passports, primary among which is a method called 'mundi cut'.
In this method, the original photograph is cut out of a stolen passport and replaced with the don's. Another favourite modus operandi is to get a genuine passport using fake documents.  
This method too is considered uncomplicated since all that is required is to grease a few officials' palms and pay off a few agents.
Gangster Abu Salem, police say, got three passports from India while he was at large in the Middle East and Europe.  
The documents were in the name of Akil Ahmed Azmi from Lucknow, Danish Baig from Bhopal and Ramin Malik from Hyderabad.  
His girlfriend actor Monica Bedi, who was extradited from Portugal along with the don, too had fake passports.
"Criminals pay hefty sums to travel agents who bribe officials and get the verification procedure ignored. Take the Kandahar hijack case, where terrorists got forged passports or the 13/7 Mumbai terror plotters," Maria said.
Joint commissioner of police (crime) Himanshu Roy said there are highly sophisticated machines that can duplicate an Indian passport.
"Apart from Mumbai, fudging of passports and visas is common in Hyderabad, West Bengal, Karnataka," he said. Once criminals fly out of India on a fake passport, it is difficult to catch them since "airport officials in foreign countries can track them only if an alert has been sounded by Indian officials".