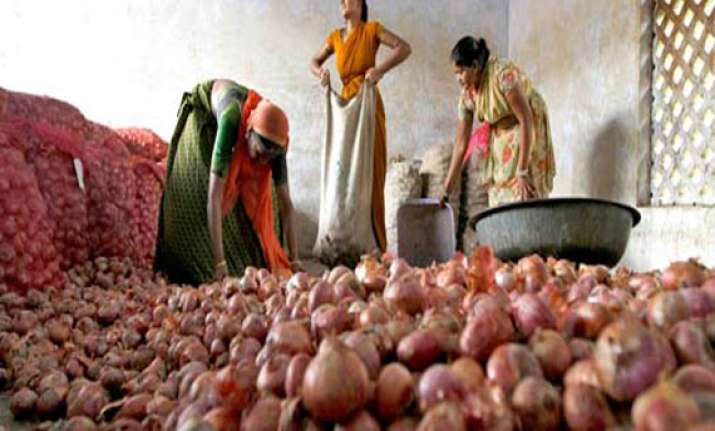 Nashik(Maharashtra): Wholesale prices of onion at Lasalgaon near Nashik on Monday shot up by Rs 1,000 a quintal to Rs 5856, meaning that a kg of onion in India's biggest wholesale onion market was now worth Rs 58.56.
This time, the profiteering wholesale onion merchants are citing Cyclone Phailin as the reason.
Lasalgaon in India's largest market where farmers, mainly from Maharashtra bring their onion produce for sale.
Traders said, the onions after transportation to Mumbai may cost anywhere between Rs 70 to Rs 80 per kg within the next 2-3 days.
The wholesale merchants say, the depression caused by Cyclone Phailin has caused widespread rains in Maharashtra affecting onion production.