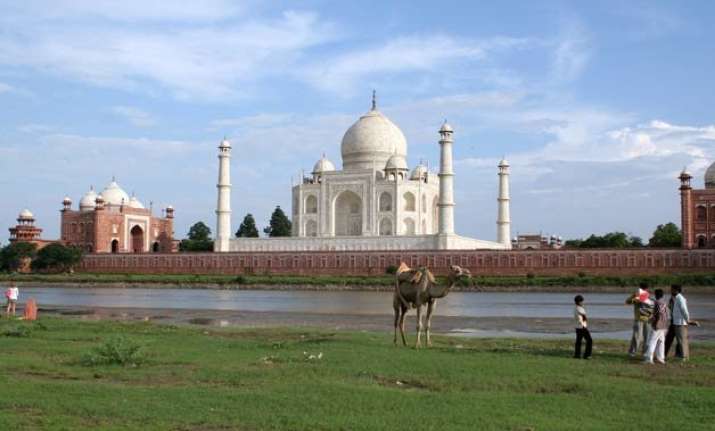 New Delhi:  The National Green Tribunal today sought response from the Centre over alleged illegal felling of trees in Taj Mahal's special eco-sensitive zone. 
A bench headed by NGT Chairperson Justice Swatanter Kumar, taking note of a newspaper report, issued notice to the Union Ministry of Environment and Forets (MoEF) and Uttar Pradesh government while directing them to file their replies within two weeks.
The report claimed that former district forest officer (DFO) N K Janu illegally cut down thousands of trees in Taj Mahal's special eco-sensitive zone and sold them off without any permission.
The green panel also directed the Uttar Pradesh government to conduct an investigation in the matter and enumerate the measures taken by it to restore the environment in that area.  
"This is serious damage to the environment. What is the state doing," the bench asked.
According to the report, the former Agra DFO had cut 8,000 trees in Babupur and around 4,000 trees in 500-metre-radius of the Taj Mahal, which is an eco-sensitive zone mandated by the Supreme Court and as per the rule, trees in this zone cannot be cut without obtaining permission from the apex court.  
Most of these trees were cut during 2011-12, the report claimed.
The Supreme Court had earlier rapped the Uttar Pradesh government for making false claims on plantation of trees in the Taj trapezium zone to protect the Taj Mahal from pollution.