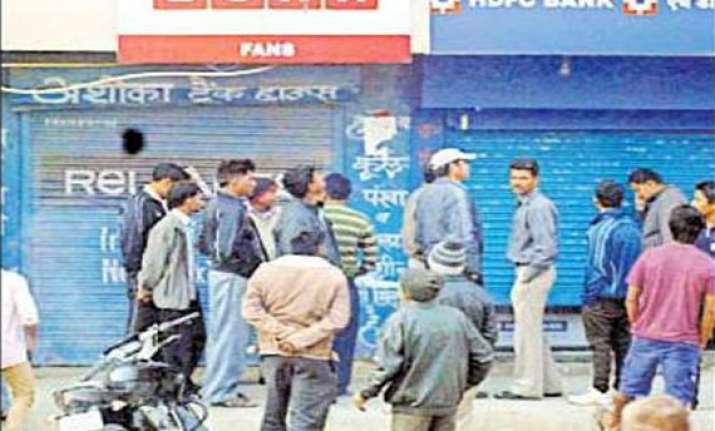 New Delhi, Feb 24: You can call it a freak incident, but people in East Delhi's Kalyanpuri had a merry time of their lives on Feb 19 night pressing the fast cash button on an HDFC Bank ATM and getting five times the amount.
The HDFC ATM is located in Kanyanpuri Block 12, and there was no security guard present.
The first customer to press the button for withdrawl of Rs 500, found Rs 2,500 coming out of the dispenser. He quickly checked his balance and found  that it showed only Rs 500 as withdrawn.
The word quickly spread by mouth, and a queue was formed outside the ATM. The catch was that, Rs 2,500 cash was coming out only if a person pressed the button for withdrawing Rs 500. If one pressed the button for a higher amount, the exact cash was being dispensed.
Throughout the night, withdrawals continued, and by morning Rs 8,76,000 cash had been withdrawn.
Local police arrived on the spot, and closed the ATM shutters. The HDFC bank was informed and their officials rushed to the scene.
Bank officials said it was because of some technical glitch, and they would be revising the bank balances of all those customers who had withdrawn Rs 500 that night.