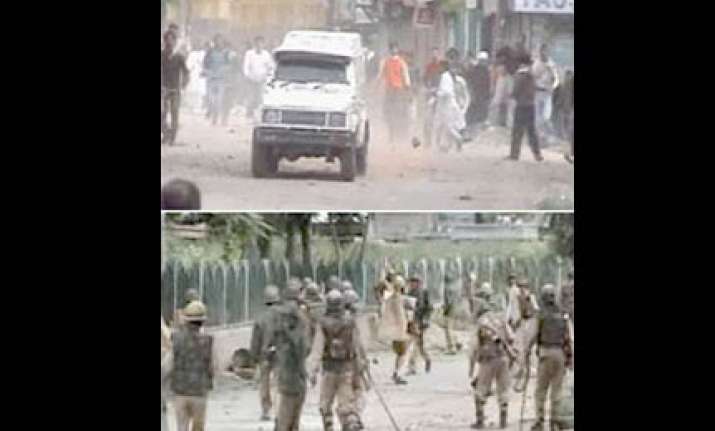 Srinagar continues to be tense on the third day of protests over the killing of a Class XII boy, Tufail Ahmad.
Tufail was allegedly killed on Friday when a tear gas shell hit him on the head during police firing. However, there are allegations that the police fired at Tufail point blank.
 
"There was no stone throwing there. Shops were open and traffic was moving. Suddenly police came and fired at him on his head. Then a Kashmir police man came and kicked him, the other cop told him he is dead," said a local resident.
 
People have alleged that after the killing, the police attempted a cover up. They initially said that they did not fire any tear gas shells that day. Later, they said that it was cold blooded murder carried out by two unidentified men.
 
"There can be no cover up. We also want to ascertain the cause of death. The department will order an internal probe and it will be visible for all to see. Justice is being done,'' said Farooq Ahmad, Inspector General of Police (IGP), Kashmir.
 
Before this on January 8, a 16-year-old was killed in CRPF firing. Later in the same month, a 13-year-old was killed in tear gas shelling by police and on February 5, another 16-year-old was killed in BSF firing.