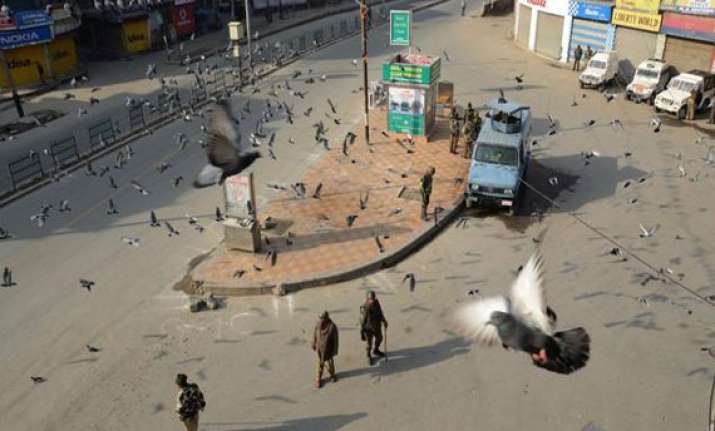 Srinagar: Curfew was tonight imposed in parts of Srinagar city as a preventive measure following the killing of a youth in security forces firing during protests.
"Curfew has been imposed in old city area as a preventive measure to maintain law and order," a spokesman of the district administration told PTI.
He said curfew was imposed after a youth Bashir Ahmad Bhat was killed in security forces firing during stonepelting protests in Nawakadal area of the city.
Meanwhile, two more youth have been admitted to hospital with pellet injuries sustained during protests against the killing of Bhat.
Separatists groups have called for a compete shutdown tomorrow against the firing incident that also left two other persons including a woman injured.