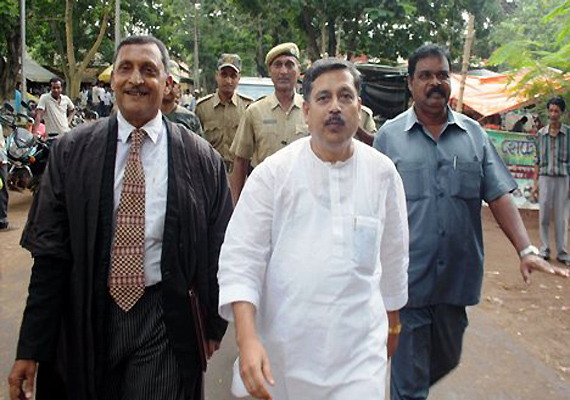 Medinipur (WB), Mar 6: CPI(M) MLA Sushanta Ghosh, facing trial in connection with the recovery of skeletons near his ancestral house at Benachapra, was injured when a man beat him up with a shoe at a local court here today.  

Police said the man ran towards him from a slogan shouting crowd near the court and beat up Ghosh with a shoe when the Garbeta MLA reported to the Fourth Additional Session Judge Avijit Som to meet the bail condition set by the Supreme Court.

Police failed to catch the man who fled after the incident.

The former minister was granted conditional bail by the Supreme Court on February 3 last. Report to the local court before entering his assembly constituency was among the conditions laid down by the apex court.

A total of 58 persons were made accused in the case, but 20 persons have so far been arrested. Property of the all absconding accused were seized.

All the accused were charged with abduction, murder, criminal intimidation, tampering of evidence and possession of illegal arms among others.

Five skeletons were dug up from a pit near Ghosh's ancestral house at Benachapra village under Garbeta assembly constituency in West Midnapore district in June last. Ghosh was arrested by CID on August 11 and the chargesheet was filed on September 23.

According to the chargesheet, five Trinamool Congress workers were killed by the accused on September 22, 2002 at Piyasala village and buried at Benachapra.

DNA tests confirmed two skeletons of two missing Trinamool Congress workers Ajay Acharya and Swapan Singh alias Raju. No DNA test could be conducted on other skeletons because of degeneration of bone marrow, police said.