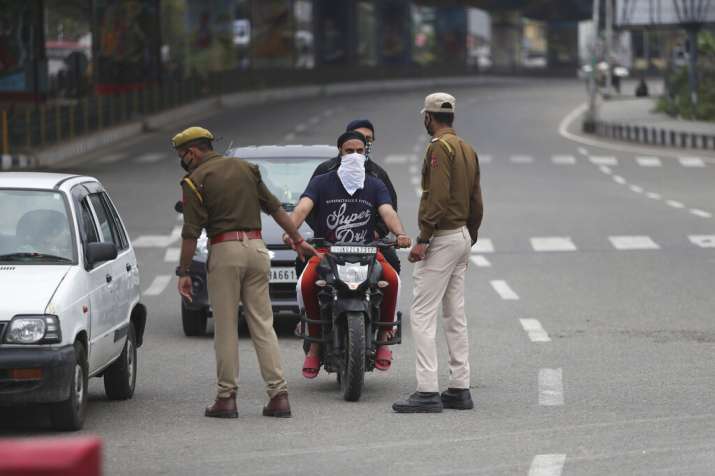 The coronavirus cases in India have crossed the 600 mark as new cases are being reported from all across the country. Maharashtra and Kerala with 125 and 101 cases respectively have emerged as the worst-hit states by COVID-19. Prime Minister Narendra Modi has already announced a 21-day all India lockdown. 
This lockdown comes after most of the states had already shut down the borders with their neighbouring states as a measure to contain the coronavirus in the region. 
Life has been brought to a standstill with the unprecedented measures that have been taken by the government to combat the virus that has already killed 10 people in India and around 20,000 worldwide. 
Here is the state-wise list of coronavirus infections in India
(*including foreign nationals, as on 25.03.2020 at 06:45 PM)
S. No.
Name of State / UT
Total Confirmed cases (Indian National)
Total Confirmed cases ( Foreign National )
Cured/

Discharged/Migrated

Death
1
Andhra Pradesh
9
0
1
0
2
Bihar
4
0
0
1
3
Chhattisgarh
1
0
0
0
4
Delhi
30
1
6
1
5
Gujarat
37
1
0
1
6
Haryana
14
14
11
0
7
Himachal Pradesh
3
0
0
1
8
Karnataka
41
0
3
1
9
Kerala
101
8
4
0
10
Madhya Pradesh
14
0
0
0
11
Maharashtra
125
3
1
3
12
Manipur
1
0
0
0
13
Mizoram
1
0
0
0
14
Odisha
2
0
0
0
15
Puducherry
1
0
0
0
16
Punjab
29
0
0
1
17
Rajasthan
34
2
3
0
18
Tamil Nadu
16
2
1
0
19
Telengana
25
10
1
0
20
Chandigarh
7
0
0
0
21
Jammu and Kashmir
7
0
1
0
22
Ladakh
13
0
0
0
23
Uttar Pradesh
36
1
11
0
24
Uttarakhand
3
1
0
0
25
West Bengal
9
0
0
1
Total number of confirmed cases in India
563
43
43
10