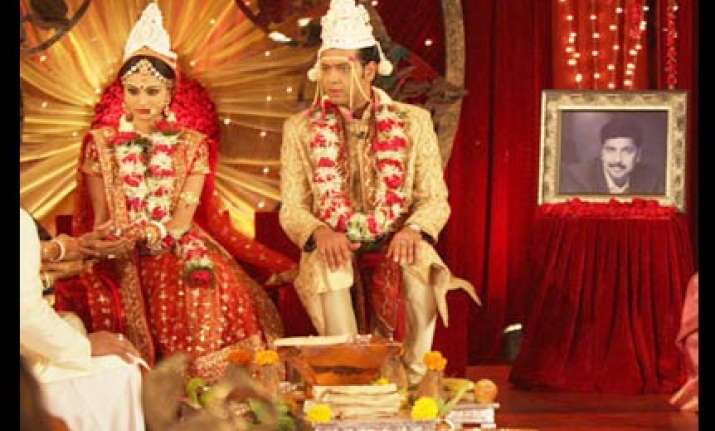 Slain BJP leader Pramod Mahajan's son Rahul, who married Dimpy Ganguly in a TV show on Saturday, will be in Delhi on Monday for a hearing regarding the release of his passport in a local court. He is facing trial in a drug abuse case and had moved a Delhi court for the release of his passport for going to the Maldives for honeymoon. 
The newly wed couple plan to leave for Maldives on March ten. Mahajan had deposited his passport with the court following grant of bail on June 14, 2006. 
Talking to reporters here today, Rahul said he will go to Delhi to attend the hearing tomorrow. "If we get the clearance, we will fly to Maldives on March 10 and return on March 14," he said. Rahul said his family is happy at his decision to marry Dimpy. "I have not met Poonam (sister) for long. But, will do so soon," he said. Rahul's mother Rekha was present at the marriage yesterday. 
"Dimpy is a good friend and is free to pursue any career," he said about his new wife. While Dimpy, a model from Kolkata said she plans to pursue a career in acting. 
Rahul said he had committed that he will get married on show on March 6 and had done accordingly. To a question on his political future, he said he plans to enter politics after settling down in his personal life. PTI