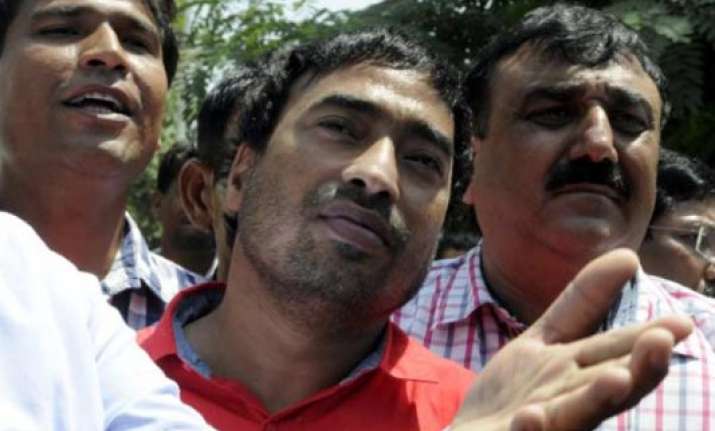 Ranchi: A local court on Friday granted permission to the police to take Ranjeet Singh Kohli alias Rakilbul Hussain in remand for three days in connection with an FIR filed by his wife Tara Shahdeo, who accused him of deceit, exploitation and torture among others allegations.
The police had on Thursday moved a petition seeking remand for 14 days after Chief Judicial Magistrate Niraj Kumar sent Kohli to judicial remand.
Claimed to be a national-level rifle shooter, Tara Shahdeo also accused Kohli of forcing her to keep secret the fact of her coming to know of her husband's faith in Islam.
Ranchi Superintendent of Police Anoop Birtharay had on August 26 said that Tara married Kohli alias Rakilbul Hussain with her consent on July 7 and that she came to know of Kohli's belief in Islam.
Tara alleged in her FIR that she came to know of her husband's faith only after her marriage and that she was able to send a text message to her family on August 19 when she got a chance after being taken to Delhi that led to her rescue.
Meanwhile, Senior Superintendent of Police Prabhat Kumar told reporters that a rape case has been registered against the accused.
Kohli and his mother were arrested in Delhi on August 26 after Shahdeo filed an FIR against them, barely one and a half months after marriage.
On Thursday, Jharkhand High Court had suspended Registrar (Vigilance) Mohammad Mushtaq Ahmed as his name cropped up in the FIR filed by the rifle shooter.
The court served show cause to Ahmed and asked him to reply within three weeks.