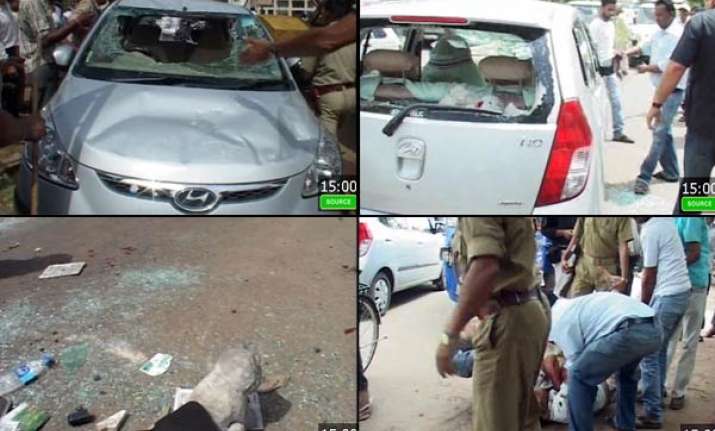 Ranchi, May 22  : A Jharkhand High Court employee was shot at and injured by the bodyguard of a contractor near  Team India skipper Mahendra Singh Dhoni's house here on Sunday afternoon, police said. The bodyguard was arrested.

Mantu Jha was shot at by Shambhu Pandey, bodyguard of contractor Jaggnath Sahu, after an heated argument when the contractor's car hit him on road.

The incident took place in front of Dhoni's house at Harmu housing colony of Ranchi. Jha was admitted to Rajendra Institute of Medical Science (RIMS) here for treatment. His condition is said to be serious.

Jha was crossing the road when the car hit him. He was having an argument with the driver when the bodyguard came out of the car and shot bullets from his rifle, injuring Jha. Sahu and an engineer were sitting in the car at the time of the firing.

After the incident, onlookers beat up the bodyguard and damaged the car.