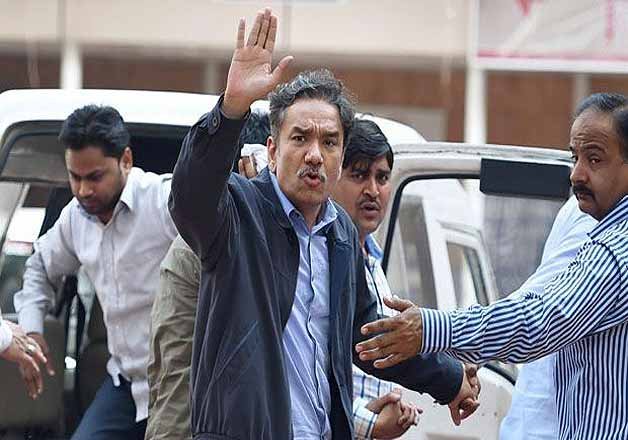 New Delhi:  A Delhi court today dismissed the bail plea of a senior journalist who was arrested along with 12 others for their alleged roles in the Petroleum Ministry documents leak case.
Chief Metropolitan Magistrate Sanjay Khanagwal rejected accused Shantanu Saikia's bail application which was opposed by the Crime Branch of Delhi Police, saying that incriminating documents have been recovered from him.
 
During the arguments, the investigating officer (IO) said that Saikia is running a webportal Indian Petro Group and he used to analyse these documents and sell it to his clients at a higher rate.
"80 sets of documents have been recovered from his house and office. These documents were not in public domain and 23 sets of these documents were secret/confidential in nature," the IO said adding that bail pleas of some of the co-accused have already been dismissed by the court. 
The IO also said that Saikia was also paying Rs 50,000 per month to co-accused Lalta Prasad in lieu of the documents procured through him.
Saikia, who himself argued on his bail plea as the district courts lawyers are observing strike, said that there was no financial transactions as alleged by the police and whatever he was doing was purely in capacity of a journalist.  
He said that as per the charge sheet, the Ministry of Petroleum and Gas has said that the documents recovered were not in public domain.
"But they (ministry) are not saying that these documents are sensitive," he said, adding that he was forced to sign on blank papers by the cops when he was in police custody.  
Saikia said that a journalist is required to do stories on the basis of documents which are not in public domain.  He told the court that police is alleging that he had conspired to commit the offence but there was no meeting of the minds as he did not know the other arrested co-accused corporate executives.
Crime Branch of Delhi Police has recently filed a charge sheet against Saikia and 12 others, including five corporate executives, for their alleged roles in the case.