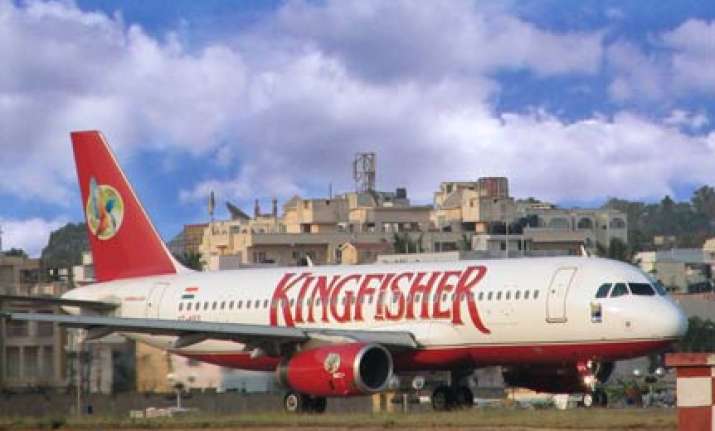 A country-made bomb was found onboard the Bangalore-Thiruvananthapuram Kingfisher flight on its arrival at the Thiruvananthapuram  international airport on Sunday morning, putting security agencies on alert.  
The bomb, about the size of a cricket ball, was found during a security check of the cargo section of the ATR-72 aircraft after 27 passengers, coming from Bangalore, had deplaned, airport security sources said.  
 It was wrapped in a Malayalam newspaper, they said.  
The aircraft was immediately moved to the isolation bay and the package containing the explosive material was removed and defused by putting it in water, the sources said.
A thorough check of the aircraft was carried out by security agencies with the help of local police.  
The plane, which landed at 8 AM here after taking off from Bangalore at 6.25 AM, had 27 passengers and four crew. The ATR-72 has a capacity of 48 passengers.  
An airline spokesman told PTI the "unclaimed" package was found during security check after the passengers had deplaned.  
"Shortly after Kingfisher flight IT-4731 landed at Thiruvananthapuram and after all 27 passengers onboard had deplaned, a routine security check was being carried out. During this check, an unclaimed package was found.  
"The matter was immediately reported to the authorities who removed the package from the aircraft," the spokesman said.   The return flight with 29 passengers, scheduled for take off from here at 8.25 AM, was delayed due to the detection of the package and subsequent security checks, the sources said. PTI