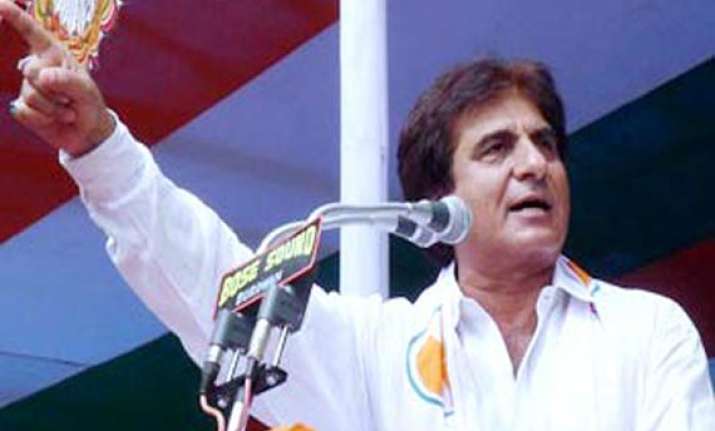 New Delhi: The country is waiting for somebody from Gandhi-Nehru family to become Prime Minster since 1989, Congress yesterday said giving a fresh fillip to the talk about naming Rahul Gandhi as party's Prime Ministerial candidate ahead of the 2014 Lok Sabha elections.
"It's not a question of having made him (the PM candidate). The country is demanding that. As far as the person about whom you talking, this country is demanding since 1989 that a member from Gandhi family becomes the Prime Minister of the country.
"Since 1989, this thing is being talked about in the country. People are waiting for it with eagerness. So the person about whose PM candidateship you are talking... it is not only me but the whole country is demanding and expecting that somebody from Gandhi-Nehru family comes and becomes Prime Minister," party spokesperson Raj Babbar told reporters at the AICC briefing.
The remarks by the AICC spokesperson came when he was asked whether Congress has decided on Rahul Gandhi as its PM candidate for the next general elections given that Babbar made comparisons between the working styles of Gandhi and Narendra Modi.
At the outset Babbar slammed Modi over his "dynastic politics" remarks against Gandhi and noting that there are two ideologies of inclusive secularism and divisive communalism in the country.
"On one hand there is a person, who is the Chief Minister of Gujarat, who represents the other force and their PM candidate. You have seen the words that have come out from him.
"On the other hand is our Congress Vice President, whose only concern is to ensure that the poor in this country should not be in a situation in which he has sleep empty stomach in the night. Irrespective of whichever government is in power anywhere, he saying this infront of them and fighting the battle of hunger," Babbar said.
The party has so far been maintaining that it does not declare its PM or CM candidate and Gandhi, himself, have on many occassions downplayed the talk about his PM candidature.