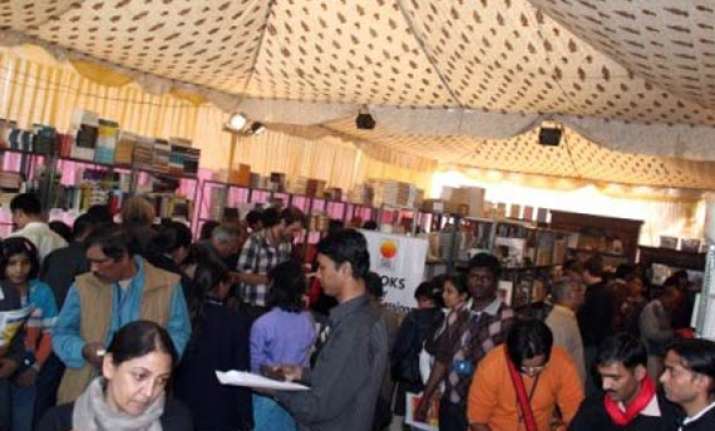 Jaipur, Jan 21: He comes from a country that has witnessed a traumatising civil war with flashes of unrest still evident, but Ben Okri, the Booker Prize winning Nigerian author describes corruption, and not strife as the biggest threat to his nation.

In fact, the author of the 'Famished Road', feels corruption is the biggest problem inflicting the so-called third world countries, and the single biggest hurdle on their path to transformation.

In Jaipur to attend the Jaipur Literature Festival, the author who grew up with a liking for Indian cinema and Amitabh Bachchan, said while in India he feels almost at home, as if he was a reincarnate returning to the land of his past life.

 In an interview to PTI, the poet-author, on whose works the bloodshed of the mid 20th century Nigeria has had a profound effect, said while civil strife had left lasting wounds on the soul of his country, corruption was eating away at its psyche.

"People who were not around at the time of the civil war just don't know how horrible it was. We do have many many flash points, religious divides, and many other problems, but I don't think we would slide into another civil war because we are still so very traumatised by the last experience," Okri said.

"Corruption bothers me more than the threat of a civil war because it eats away slowly at the fabric of the nation, at its consciousness and spirit, turning it into a diseased organism.Corruption is death by 10,000 cuts," he says. 

One of the leading voices from Africa, Okri says the fact that 80-90 per cent of the oil-rich Nigeria's oil revenue disappears into the hands of one per cent of the populace, was "phenomenally awful", and was bound to create unrest in the ordinary populace who suffer and pay for it. 

"Corruption is the biggest problem of the so-called third world countries.It is the single thing which if we overcame, would put us on the path to transformation," he opined. 

Okri published his first novel 'Flowers and Sahdows' in 1980 and in 1991 'The Famished Road' won him the Booker Prize. 

His latest book 'A Time for News Dreams is a collection of poetic essays.

When the 52-year-old author first visited India, a country he says he had always wanted to come, the visit did not feel like coming to an alien land.

In fact, the very first brush of air in the country made him feel at home.

 "I had always wanted to come to India, it had been a part of my consciousness as far as I can remember.It is just one of the countries you cannot escape; it has an extraordinary contribution to spiritual awakening of human kind," Okri said. 

"But when I visited the country, I had a sense of coming home. If you believe in reincarnation, I would say in some past life I had been here," he says, while pointing out another factor of association.

"I am also from a generation of Nigerians who grew up with Indian movies, there used to be big fans of Indian cinema, and of Amitabh Bachchan," he says. 

But the similarity that he finds compelling and awful at the same time is how in both Africa and India, poverty is treated as something one had to live with. 

When his scholarship suddenly ran dry in London in his young days, Okri lived off the road for some time and wrote from the pavement and discovered that the banks' doorways were warmer than other places.

But his characteristic style of writing, which he does not like being bracketed as magic realism, stems from what he calls his dual perceptions of reality.

The perceptions came from his exposure to two very distinct cultures of story telling - both African and English. 

"At home in London, mom told me stories, in a sense capturing the whole African way of life, but then I go to school and it's a different mode of story telling altogether.  While the English mode of story telling is formalised, the African mode is very personal.So I had this dual mode of story telling always," he says.

Self confessedly uncomfortable with tags, the author, who grew up closely reading Chekov and Keats, says the people who categorise his writings as magic realism, have actually misread what he was doing.

"I am not trying to do magic, I am just trying to see the exaltation that is in reality, just trying to see what is already there," he says.

Calling the latest Salman Rushdie affair and his withdrawal from the Jaipur Literature Festival a "very sad" development, Okri says it does put a question mark over India's democratic credentials.

"It puts a little question mark over India's perception of itself. It means there are a lot of unresolved issues in the Indian consciousness.It means that we need to have that debate.More than that we need to pass on the fact that tolerance is one of the greatest virtues of being human, the implication of this is that things are unsafe for free minds," he says.