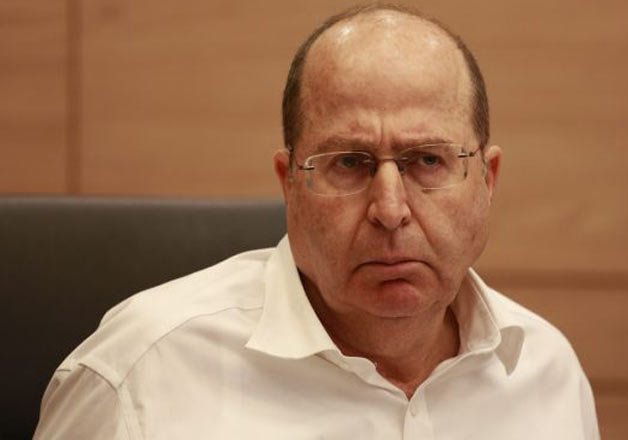 New Delhi: On his maiden visit to India, Israeli Defence Minister Moshe Ya'alon today said the two countries had "behind the scenes" security relationship, as he offered to share technology and expertise in Defence sector.
Describing his trip as "historic", Ya'alon, who had a meeting with Prime Minister Narendra Modi, said "sky is the limit" for Indo-Israeli cooperation.
India is Israel's largest buyer of military hardware and it was the first visit by any Israeli Defence Minister to this country after they had established full diplomatic ties in 1992.
The Israeli Defence Minister also said that his country's ties with India were independent of any third country and hoped that India might one day be a bridge in achieving peace in the Middle-east which is facing "chronic" political instability for a long time.
"This is a historic visit by all means as we used to have our relationship, security wise, behind the scenes...We have many similarities that we find between India and Israel," he said delivering the 6th Annual R K Mishra Memorial Lecture at the Observer Research Foundation.
Ya'alon also complimented Prime Minister Modi's 'Make In India' initiative and said Israel was "flexible" in sharing expertise with India.
"Israel is a tiny country but it does share a lot with India including common interest," he said, adding, "We have found a way to cooperate behind the scenes when it comes to security, we do cooperate in many areas."
He said Israel was ready to share its expertise, technology and expertise with India in areas such as defence, security and technology at Government-to-government level as also with the private sector level.
"We hope that by finding the way of cooperation between the two countries, sky is the limit. We are experienced and we are flexible," he said.
During the meeting with Ya'alon, Prime Minister Modi expressed satisfaction with the ongoing cooperation between the two countries in various sectors.
Modi also recalled his meeting with Israeli Prime Minister Benjamin Netanyahu on the sidelines of the UN General Assembly in September 2014.
"He (Modi) expressed satisfaction with the ongoing cooperation between India and Israel in various sectors," an official release said here.
Ya'alon attended the 'Aero India' show in Bengaluru and held talks with his Indian counterpart Manohar Parrikar yesterday.
India also identified cyber security, including cyber forensics and joint development of technology, as thrust areas for cooperation with Israel in areas of homeland security.
This was conveyed by Home Minister Rajnath Singh to a five-member Israeli delegation led by Ya'alon at their meeting.
"Our cooperation in homeland security is a reflection of our shared security needs," he said.