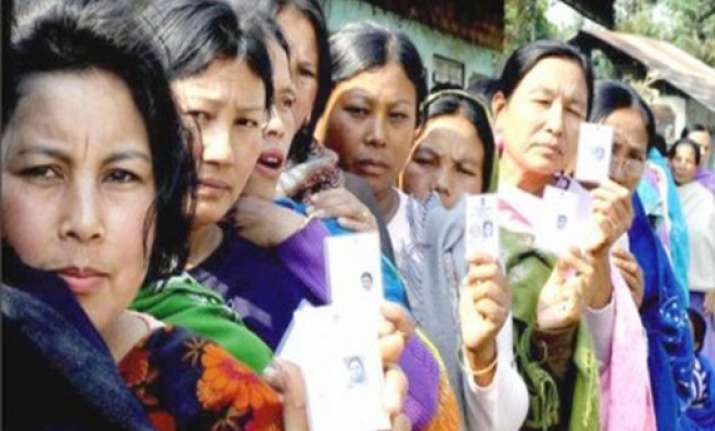 Imphal, Mar 6: The Congress romped back to power in Manipur today for the third consecutive time with a clear majority, helped by a fragmented opposition.  

In the poll results announced today for five states, Manipur came as the only solace for the Congress which clinched 36 of 52 seats in the 60-member house and was leading in five of the remaining eight seats.

Chief Minister O Ibobi Singh won from Thoubal and his wife O Landhoni Devi from Khangabok.

The Trinamool Congress, part of an 11-party Peoples Democratic Alliance which came into being very recently, sprang a surprise winning seven of the 48 seats it contested. It had a sole member in the outgoing House.

Other partners of the alliance together with the Trinamool Congress were able to secure only 16 seats. The Manipur State Congress party won four, the Naga Peoples Front three and NCP and LJP won a seat each.

The BJP which contested 19 seats drew a blank. The CPI, which was a former coalition partner of the Congress in the erstwhile Secular Democratic Front failed to win a single seat.

CPI candidate and Agriculture minister, Ph Parijat Singh, who had won from Lamlai four times was defeated by the Congress' K Biren Singh. The CPI had contested 24 seats.

Senior Congress leader and Forest minister Th Debendra Singh won from Jiribam.

Social Welfare minister N Loren won the Nambol seat defeating former union sports minister Th Chaoba Singh of the Manipur Peoples Party.

Among two Congress ministers who lost were Minority minister Alauddin Khan from Keirao and Education minister D D Thaisi in Karong.