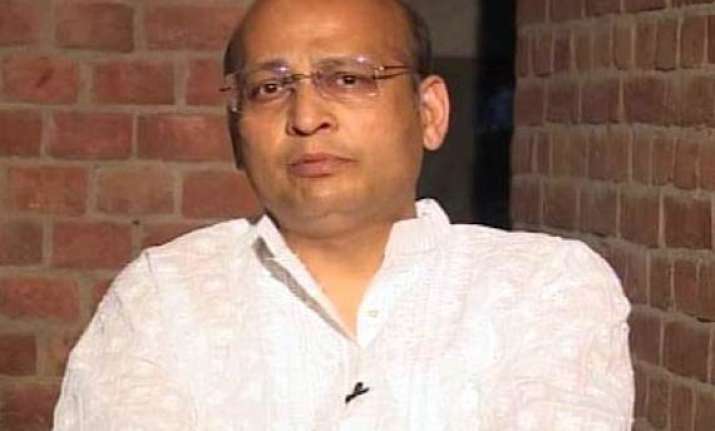 New Delhi, Dec 18: With the Union Cabinet expected to take up the Lokpal Bill for consideration, Congress today kept it fingers crossed on the passage of the legislation in Parliament.

"A government can only bring a bill in Parliament. No government can guarantee its passage. Let us see how the forthcoming week evolves," Congress spokesman Abhishek Singhvi said.

Singhvi's remarks came at a time when Anna Hazare upped the ante on the Lokpal issue, and has threatened to launch a fast on December 27 if the Lokpal Bill is not passed in Winter Session of Parliament.

Prime Minister Manmohan Singh has already said his government will make all the effort to pass the Bill in the ongoing Winter Session and that there should be no doubt about government's sincerity in this regard. 

The Prime Minister, at the same time, has said one cannot speculate what would happen to the Lokpal once it is in Parliament.

Singhvi, who is also the Chairman of the Parliamentary Standing Committee on Lokpal, also took  a dig at Hazare and his team saying they should have "far greater congruence in preaching and practice".

"Describing the entire political class repeatedly as 'goondas' or suggestions by other political parties or in the Standing Committee report as 'worthless' is not going to get a strong Lokpal Bill," he said.

"Both democracy and Gandhism preach non-violence not only in action but also in words. Therefore, there should be a far greater congruence in preaching and practice," Singhvi remarked.
Singhvi criticised those "outside governance" for minutely monitoring the government's functioning.
 
"...there is a limit to how people not in governance must start monitoring how cabinet meetings are held," Singhvi told reporters.

He said the Standing Committee had given its report on 24 complex issues with 30 members of 14-odd parties in a "miraculous time" of two and a half months.
 
"You have seen thereafter an all allies' meeting within a few days and immediately thereafter an all-party meeting was held.... The Prime Minister, despite his busy schedule, has been holding Cabinet meetings immediately thereafter," the Congress spokesperson said.