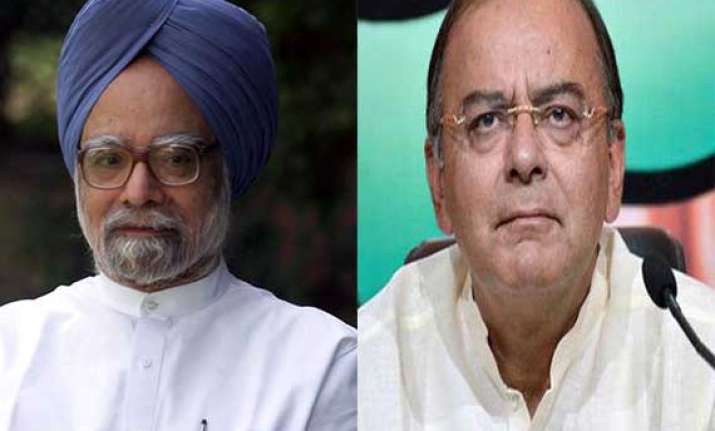 Amritsar: BJP leader Arun Jaitley today accused Congress and the Gandhi family of using Manmohan Singh as a "puppet" and held the ruling party responsible for "weakening" the country's security and economy.  Jaitley, who is the SAD-BJP for Amritsar Lok Sabha seat, also accused Congress of "killing" democratic traditions of the country.
Addressing an election rally at Nag Kalan village here, he said the UPA government at the Centre did nothing but "looted" country's wealth and pulled the nation backward during its 10-year rule.
"Be it economy, foreign affairs, internal security or general development, the Congress has failed at every front," he said.
He said the next NDA government, which is all set to form in the Centre, would take the country to new heights.
"The economy would be the primary focus of the Modi government that will ensure development and progress of all sectors to generate employment," Jaitley said.  
Asking the people to ensure total rout of Congress, he said Congress candidate Amarinder Singh was fighting a losing battle as he has no answer to the ills of the UPA government.