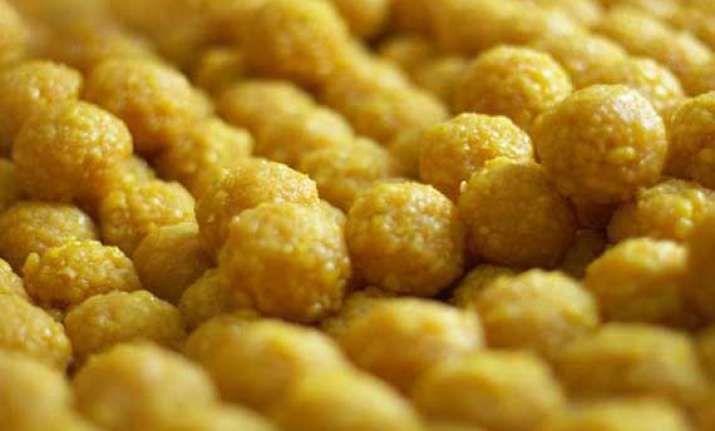 New Delhi: The results of the 2014 general elections may be scheduled only for May 16, but that has not stopped the BJP from starting their celebrations.
Ahead of the big day, the Mumbai BJP is busy placing order for laddoos to distribute among the workers as soon as the results start coming out.
The various exit polls have predicted a clear majority for the BJP-led National Democratic Alliance (NDA), which has raised the expectations of the party leaders and workers across the country.
Atul Shah, BJP leader looking after the prepartions said that they are going to distribute 4000 kg laddus to the public and workers in South Mumbai.
Also BJP will be putting up giant LCD screens to watch the results. As soon as NDA gets majority they will start distributing laddoos, burst crackers and celebrate with colour.
"We received the order for 25,000 laddoos from the BJP. We are working day and night to deliver it on big day," said Buntybhai of Jai Ganesh Sweet Bhandar, Girgaum.
The party has placed a bulk order for the laddoos for the big day.