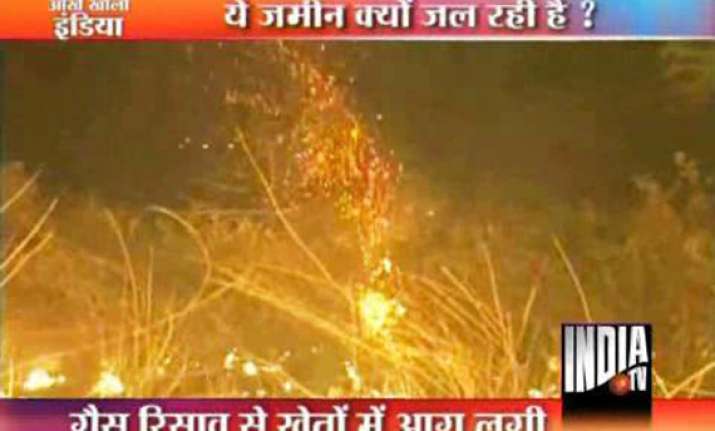 Duliajan, Assam, Jan 6 : Residents of Devuhal village near here in Dibrugarh district of Assam are virtually living in panic for the last three months, after they noticed combustible gas coming out from the earth's interior.
 
The gas comes out in the form of bubbles in water, and once lit, it causes fire. 
 
Tea crops in the area have been badly affected, with the gas causing fire in several places. 
 
Local residents, out of fear, are cooking their food away from their village, lest their house may catch fire.
 
The villagers have asked Indian Oil Corporation and local administration to check, but no official is yet to turn up.