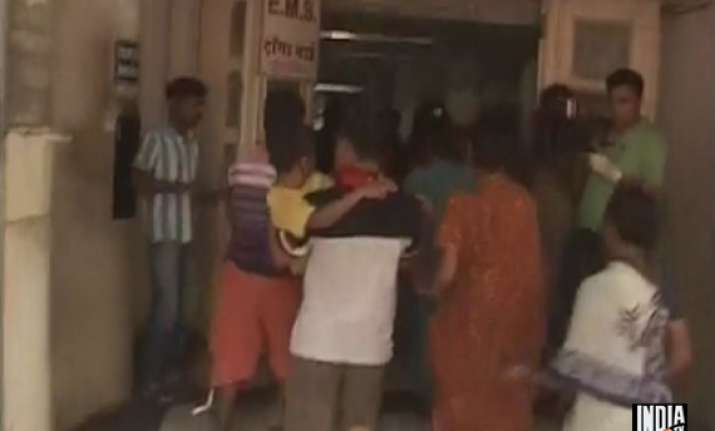 Mumbai, Mar 9: Holi celebrations in Mumbai on Thursday were marred when over 170 people, mostly children, suffered "colour poisoning" and were hospitalised following allergic reaction in Dharavi area.

"Altogether, more than 170 cases of colour poisoning came to the hospital," a source at Lokmanya Tilak municipal general hospital at Sion said, adding the children will be kept under observation for at least a day.

The incident occurred around 12.30 PM in Shastrinagar area of Dharavi when several children playing Holi started complaining of giddiness and vomiting.

"The children, mostly in age group of 9-10 years, were rushed in to the municipal hospital and slowly more and more cases started pouring in," a hospital source said, adding the blood samples of the affected persons including children were collected.

Meanwhile, police have registered a case of negligence against unknown persons.

"We have registered a case against unknown persons", Deputy Commissioner of Police Dhananjay Kulkarni said without elaborating.

However, police sources said they were in the process of identifying the shops from where the colours were purchased.